In addition to English, you can also create French or Spanish waivers within Rock Gym Pro. These waivers will have built-in labels, buttons, and confirmations emails in the language matching your waiver document. The instructions below only apply to Rock Gym Pro waivers. For Smartwaiver integration, see the specific Smartwaiver support document.
In the Data Entry main window, click Manage

and select

Waiver Management / Stations to open the Waiver Management window.

Click the

Add

button and

create a new waiver form

. Fill out the customization options.

Click

Step 4: Edit Document

tab.

You will now need to add a phrase within the document to indicate which language you wish to use for buttons and labels.
For Spanish add the phrase SPANISH-DOCUMENT or ESPAÑOL-DOCUMENTO at the bottom of the document.

For French add the phrase FRENCH-DOCUMENT or FRANÇAIS-DOCUMENTO at the bottom of the document.
5. Click OK to save and then Close to exit the Waiver Management window.
IMPORTANT - Most of the content on both the form and waiver for Rock Gym Pro waivers are assigned/supplied by the facility. It is up to you to customize those labels and texts on the Edit Form and Edit Document tabs of a waiver form. The tags above only change the built-in labels.
See screen captures below: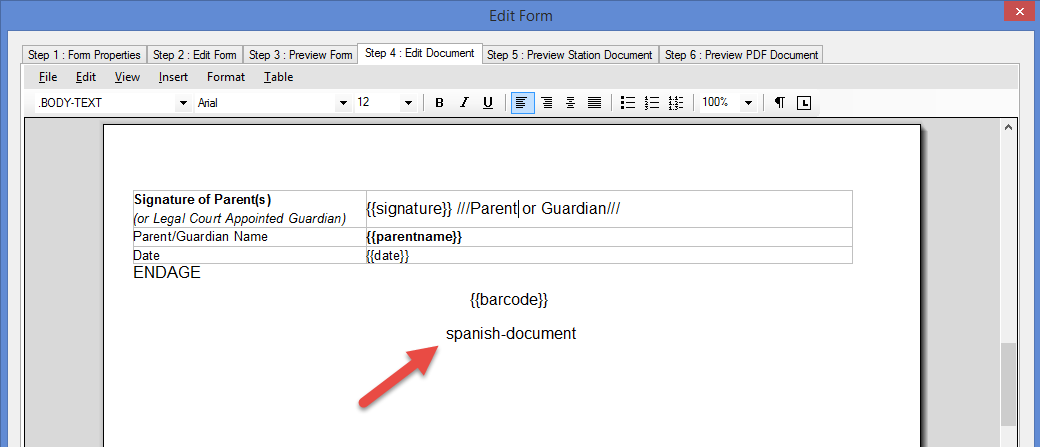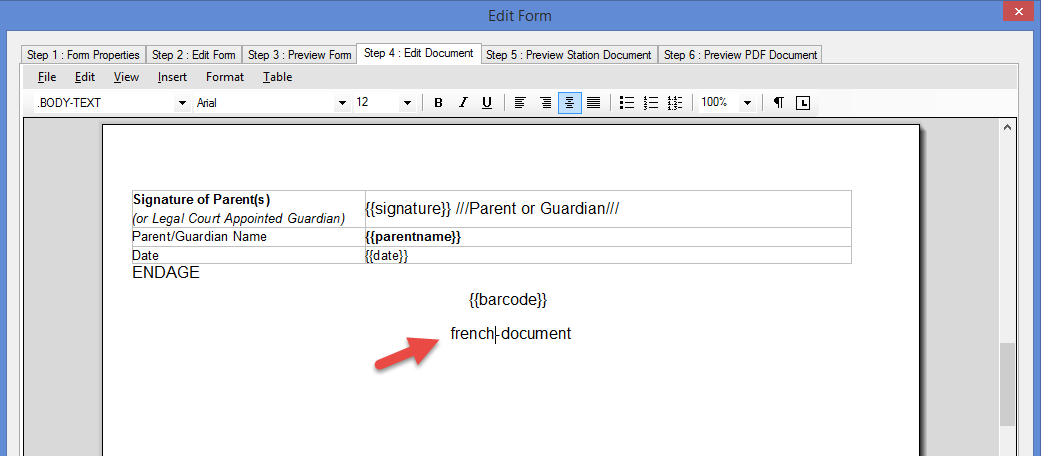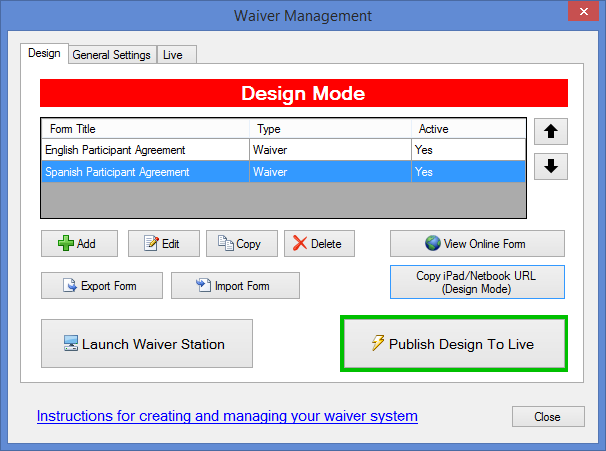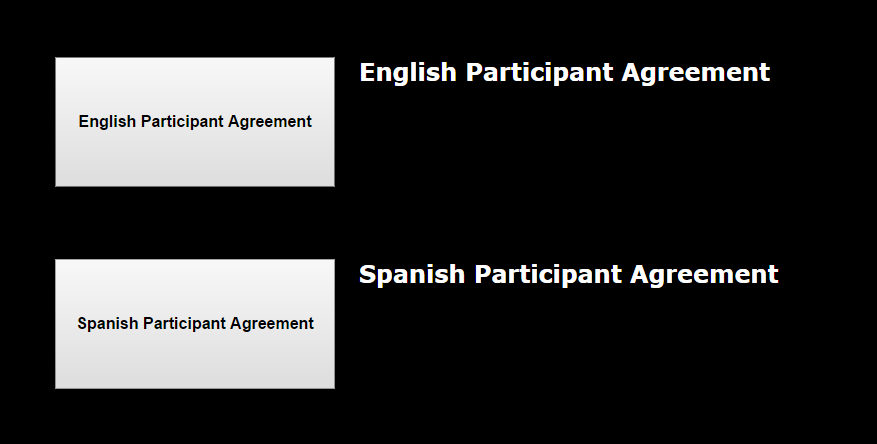 Related Links
Adding a new waiver form
Editing the waiver online form properties
Adding a new form section to a waiver form
Editing the waiver form text