Stripe Terminal is the service that lets merchants use a Stripe payment processor for Point of Sale transactions. If you currently use Stripe to process monthly billing, this will let you use the same Stripe account for Point of Sale sales as well.

Note 10/19/20: This feature is currently in Beta
Setup and Configuration

1) Set up an account with Stripe payments.
2) Connect your stripe account to your Rock Gym Pro account. 
3) Obtain a Stripe compliant credit card reader. We recommend the Verifone P400.
4) Register the card reader in your Stripe account Dashboard. 
5) Contact RGP Support and let us know which of your facilities will be using Stripe Terminal. We will confirm the connection with RGP and enable the feature for you. 
6) In Rock Gym Pro, go to:  Date Entry >> Manage >> Settings >> Payment & Billing  and select Stripe Terminal from the Point of Sale dropdown menu.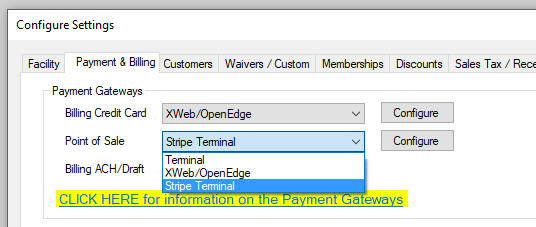 7) Click on the Configure button and choose the location and card reader you've just set up.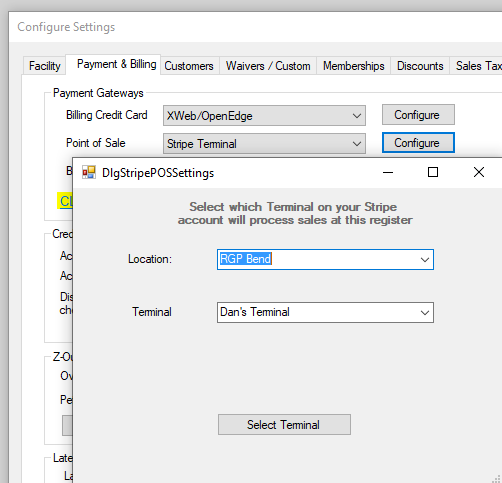 If you don't see your card reader listed in the dropdown menu, close the Config Screen and check your Stripe account to ensure you have the correct reader. 
CLOUD CLIENTS ONLY -- Make sure your cloud client version is at least v1.130134.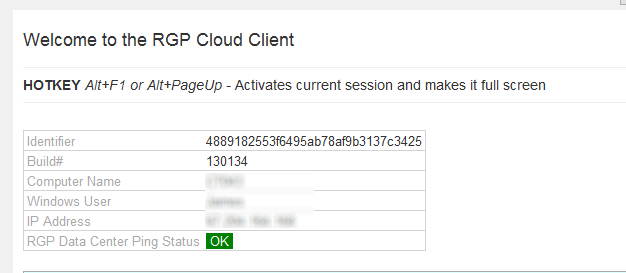 You're set up is complete!
Using Stripe
1) When processing payment, select the Credit Card button.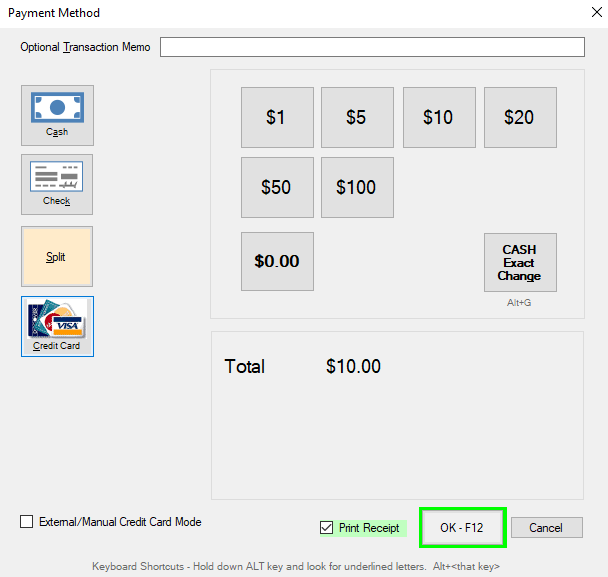 2) This will bring up a dialog showing the status of the transaction.


The card reader will activate and the customer can now scan their credit card card to complete the transaction. From this screen, you also have the option to cancel the transaction.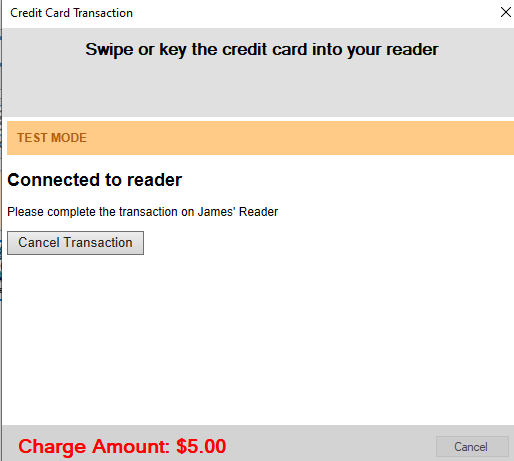 Clicking the Cancel Transaction button will close the dialog box, and clear the terminal so it is ready for another transaction.
NOTE FOR CLOUD CLIENTS ONLY - 
The informational dialog box will be displayed separately (possibly hidden behind the Rock Gym Pro application). In these cases, you will see an information progress dialog box, indicating that the transaction is taking place.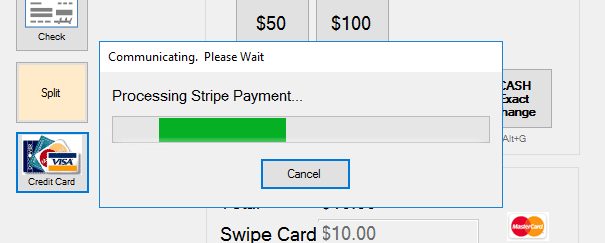 Also, please note that this process may take a bit longer when using RGP Cloud. Because of imitations with how Stripe interacts with its terminals, all communication in this particular dialog takes place on the local machine - similar to how a receipt printer or cash drawer would behave.