For information on refunding a payment made through Stripe Standard after you've switched to Stripe Custom, please scroll to the bottom of this article.
Refund Full Stripe Custom Payment through POS History
If a customer needs a full refund for their payment made through the Stripe Custom or Stripe Terminal, you can go to POS History to find the transaction and click Refund Invoice & Stripe Payment.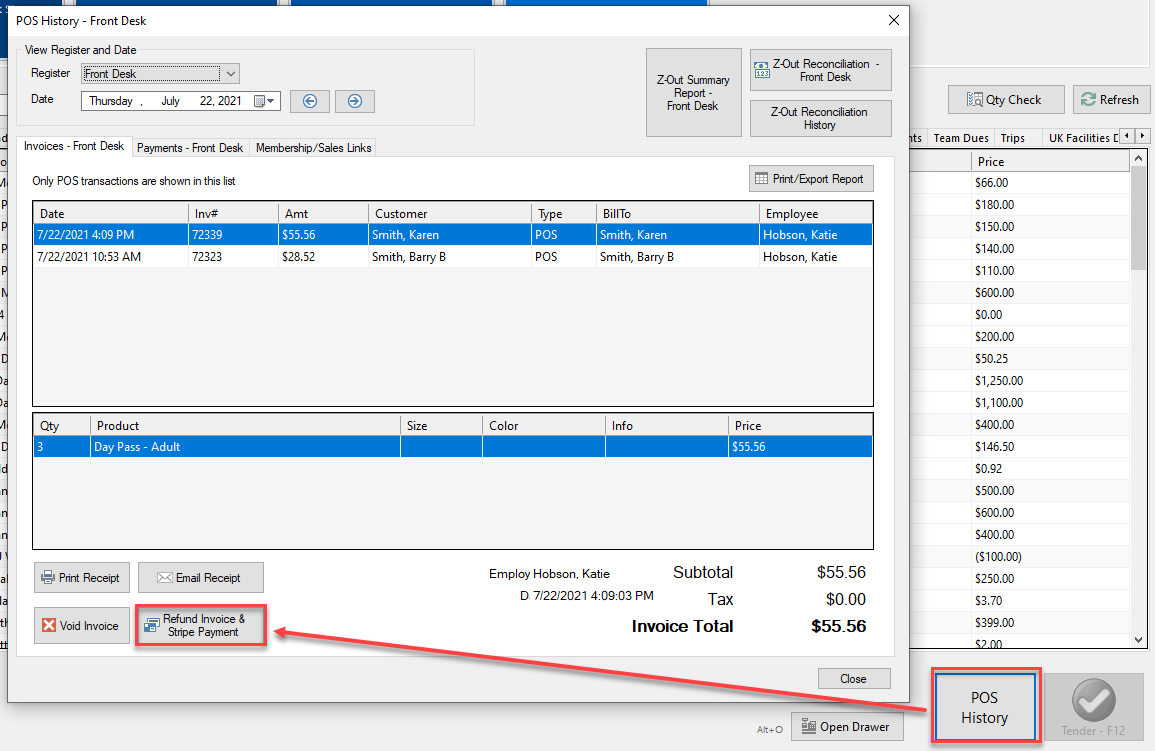 You can also navigate to the customer's Invoice & Payment History and refund the complete payment with the Refund Invoice & Stripe Payment button.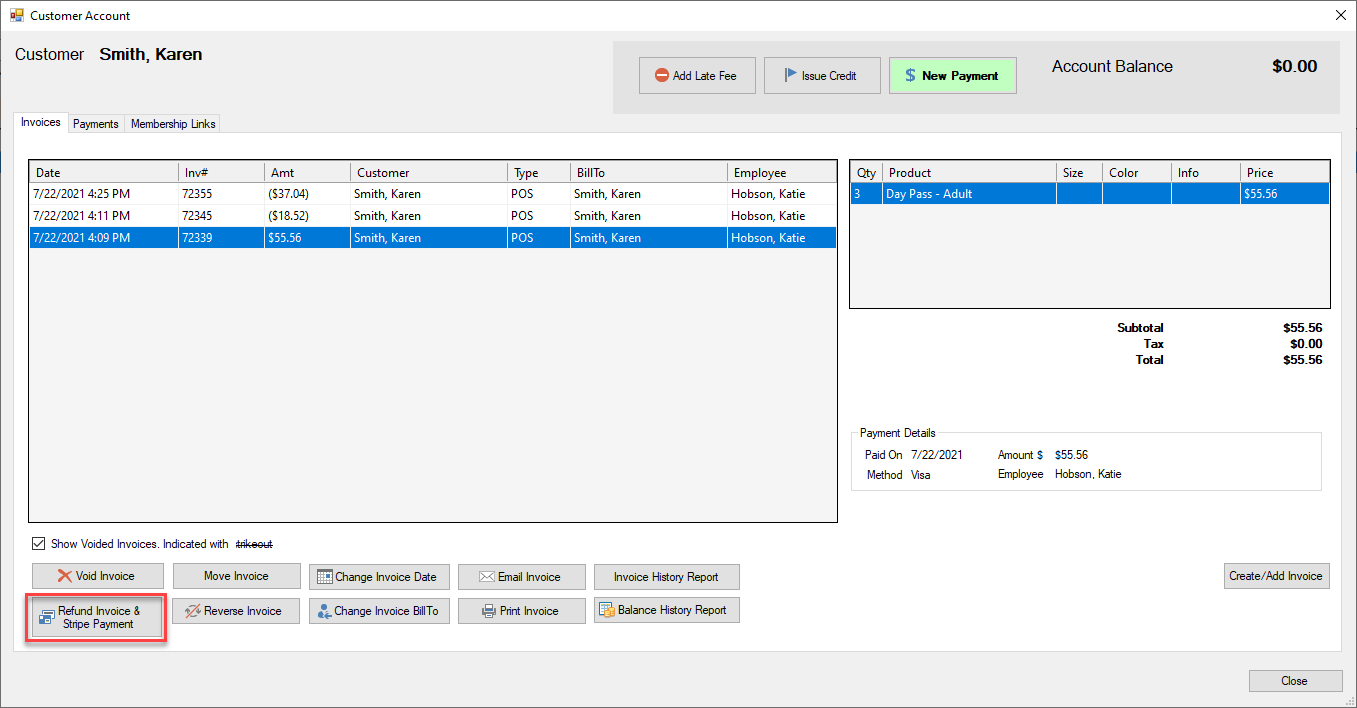 This button will create a new invoice for the negative amount and will return the payment back to the card used for the transaction.
Refund a Stripe Standard Payment After Switching to Stripe Custom
If you've recently switched to Stripe Custom, there may be a time period where Stripe refunds from the Stripe Standard account will need to be refunded manually through the Stripe Standard dashboard. These would typically be for deposits and/or payments for events in the future that get canceled; this should only be an issue for a few weeks during the transition time.
Related Articles:
Stripe Custom & Stripe Terminal Partial Refunds
Stripe Custom & Stripe Terminal Annonymous Refunds