Refund Full Stripe Custom Payment through POS History
If a customer needs a full refund for their payment made through the Stripe Custom or Stripe Terminal, you can go to POS History to find the transaction and click Refund Invoice & Stripe Payment.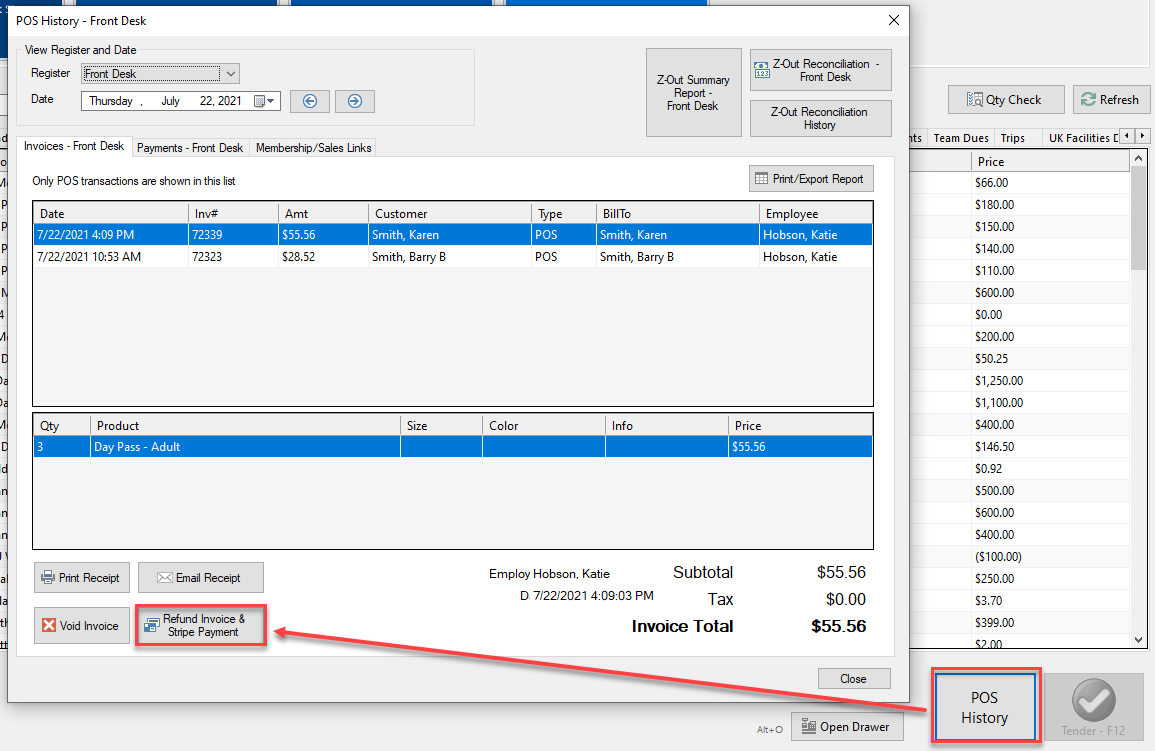 You can also navigate to the customer's Invoice & Payment History and refund the complete payment with the Refund Invoice & Stripe Payment button.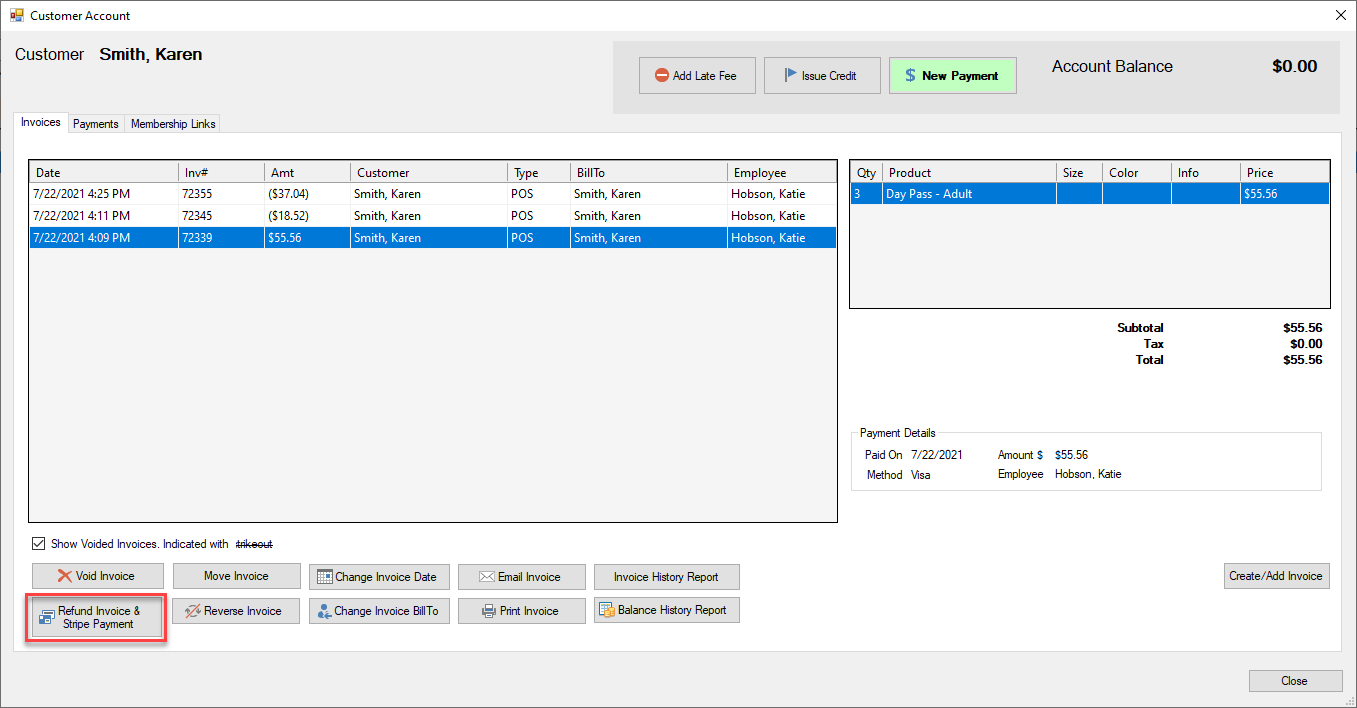 This button will create a new invoice for the negative amount and will return the payment back to the card used for the transaction.
Related Articles:
Stripe Custom & Stripe Terminal Partial Refunds
Stripe Custom & Stripe Terminal Annonymous Refunds