If you are on a Premium Paid Plan, you have the ability to sell memberships and punch cards online and at your Waiver Kiosk stations at your facility. The system is incredibly flexible so there are a few ways to display your offerings.
This article shows you how to create a "List Widget" that you can display on your website so multiple membership options based on Participant Type, can be displayed to your customers.
Example of Catalog Web Widget Displaying Multiple Membership Offerings on a Website: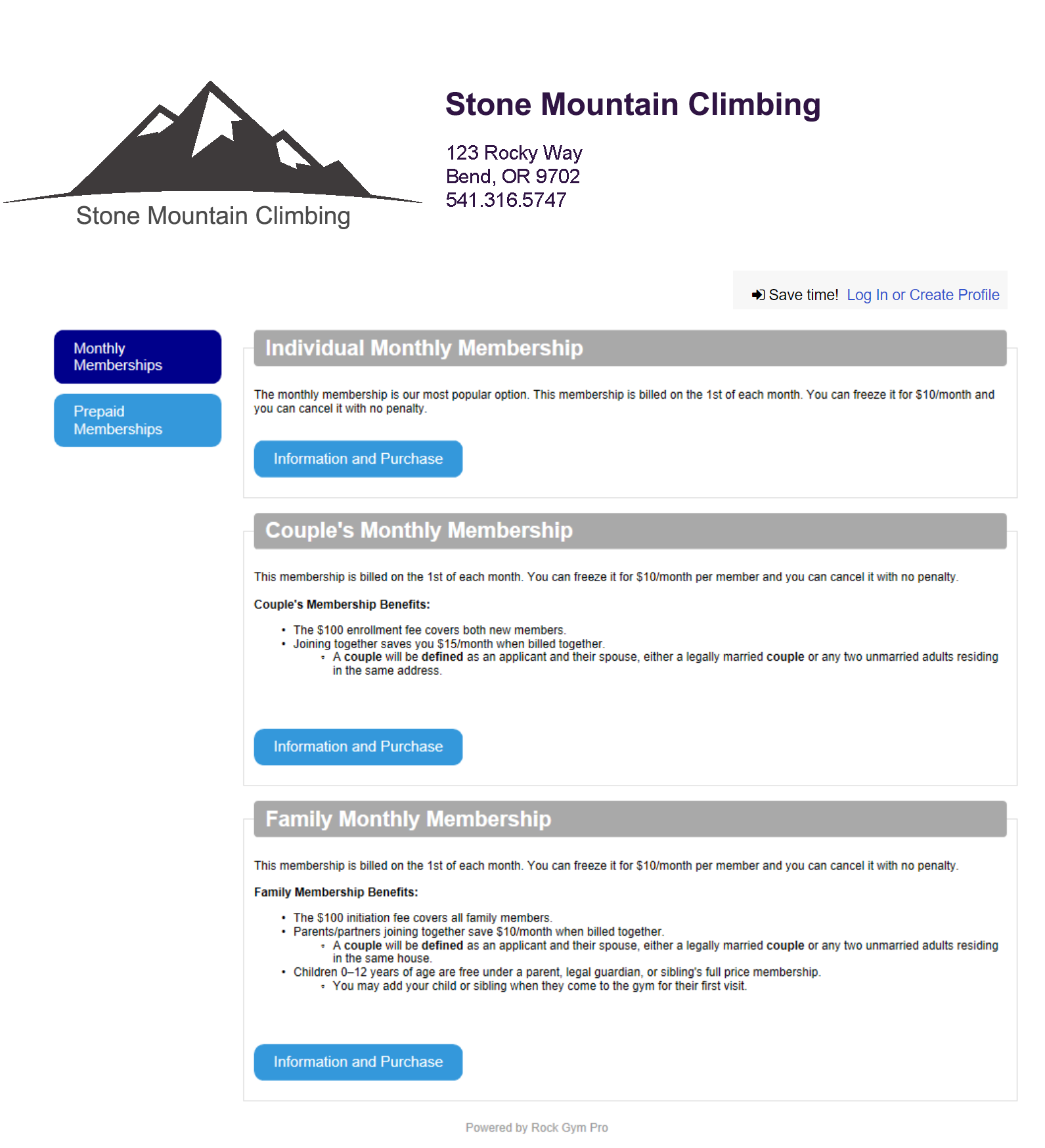 How to Set it Up
First, be sure that you have your offerings set up by Participant Type. This will be a much simpler set up process on your end and will be easier for your customers to book online.


From Data Entry go to:
Manage -> Online Membership Offerings -> Configuration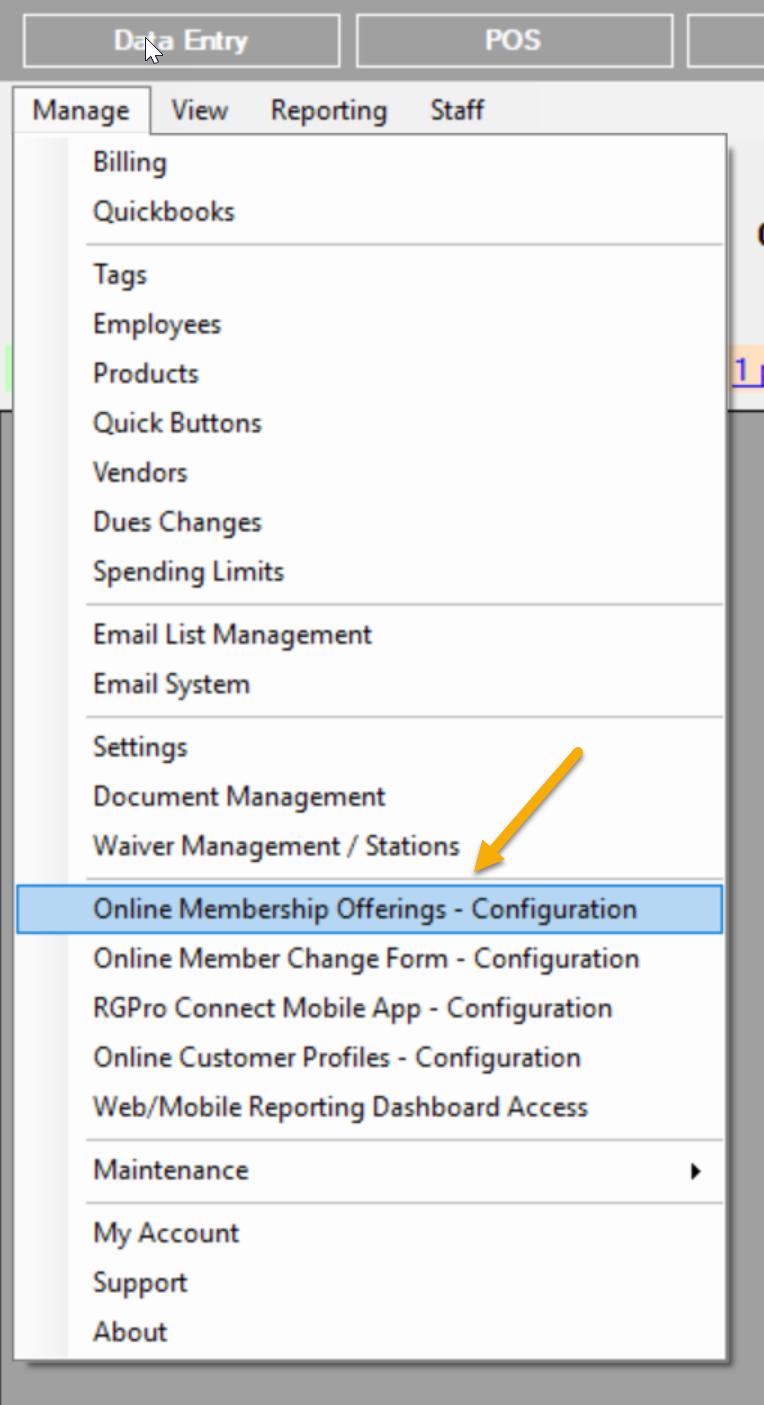 Click on Online Widgets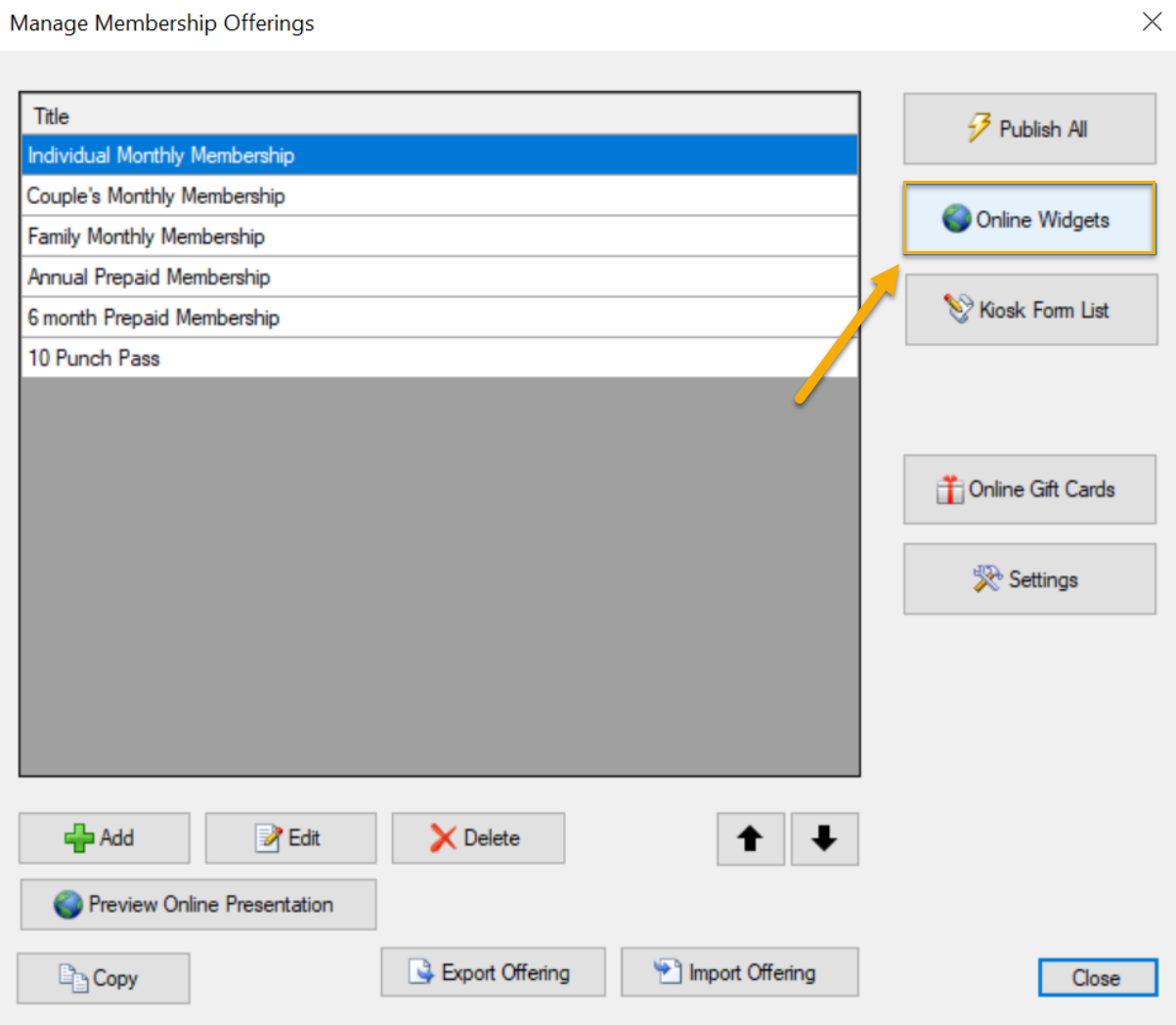 Click on + Add Catalog Widget and create a Catalog Widget Nickname, like, "Membership Options (Catalog Widget)"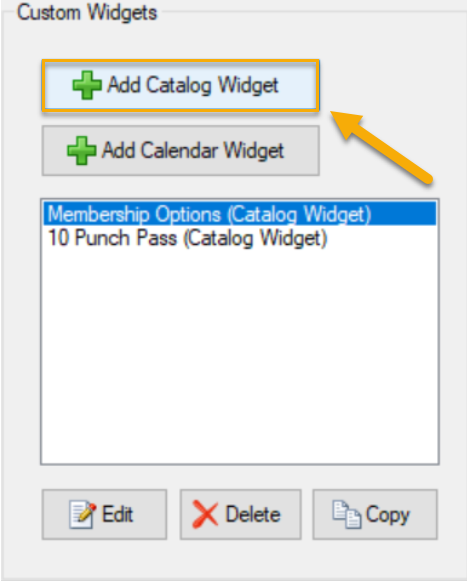 Add your Categories, e.g.; "Monthly Memberships" and "Prepaid Memberships"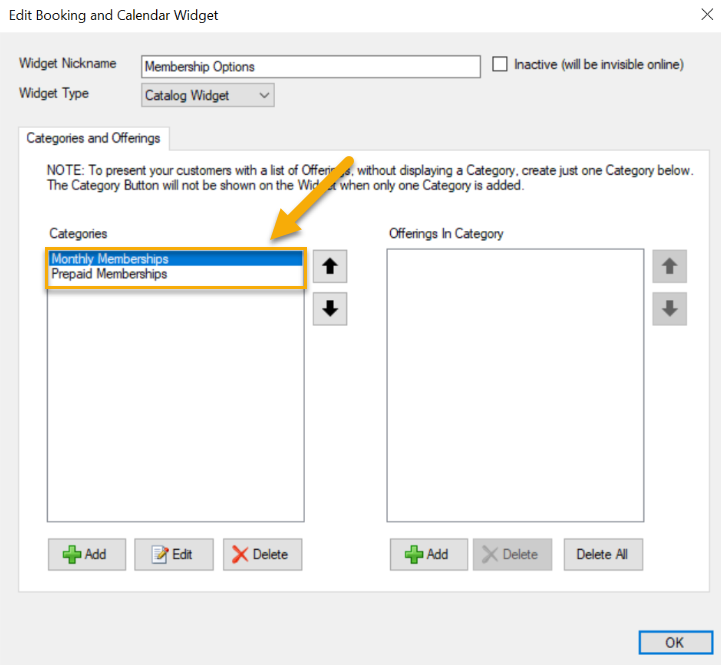 Add your offerings to each Category: (e.g.; "Individual Monthly Membership", "Couple's Monthly Monthly Membership", and "Family Monthly Membership")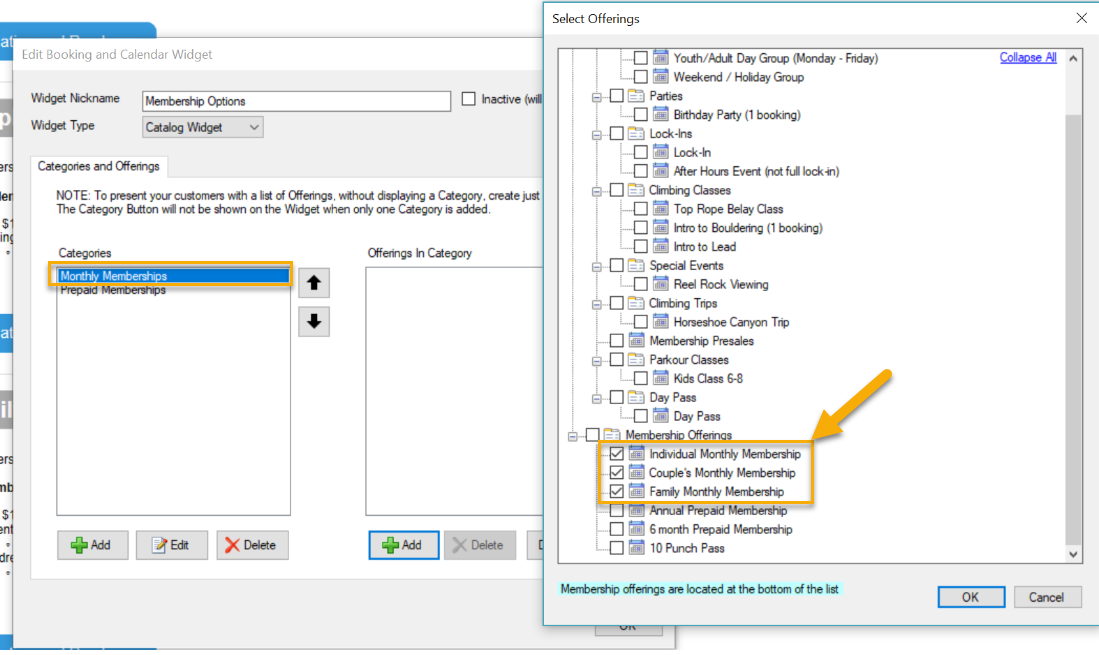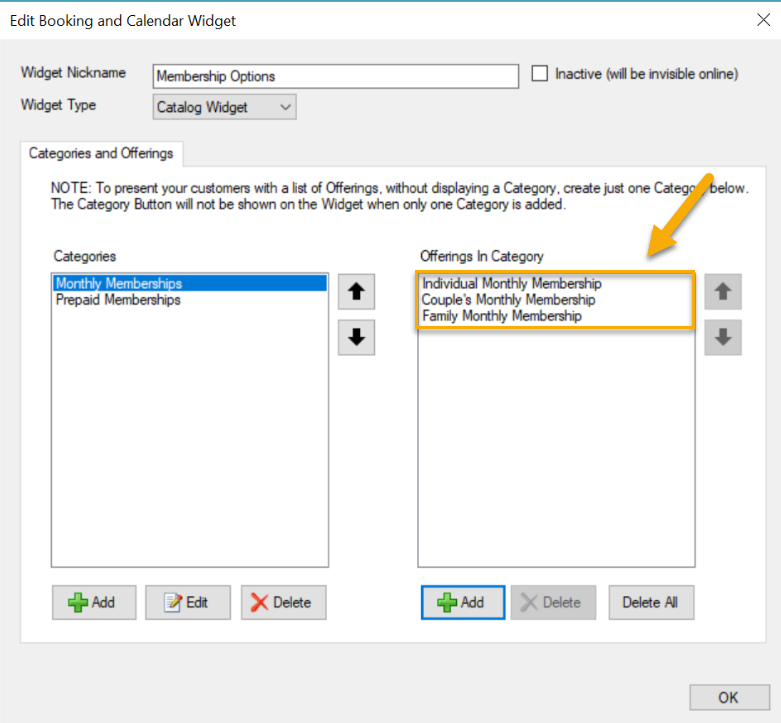 Click OK and return to the Online Widget page to preview how your widget will display on your website.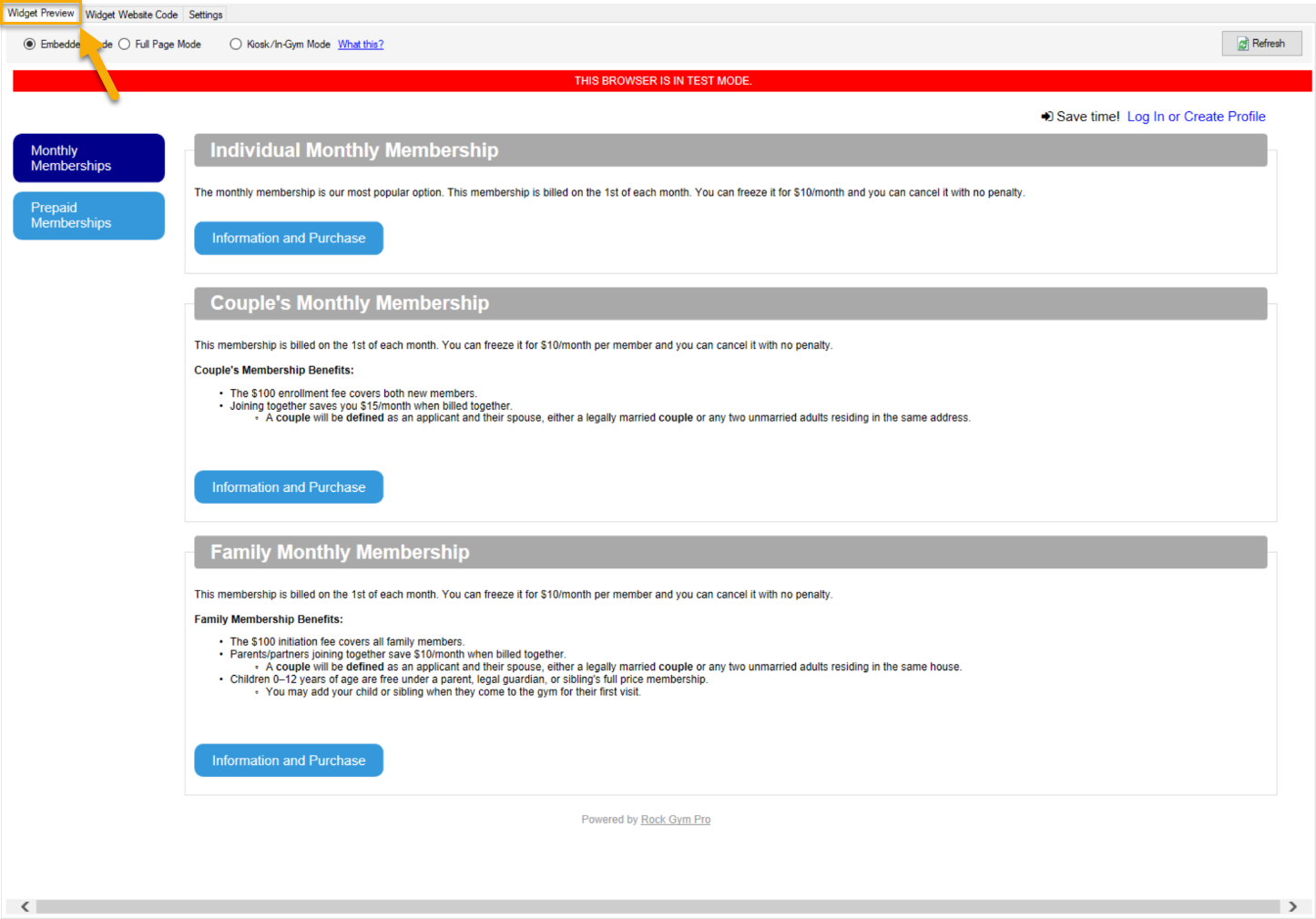 Click on the Widget Website Code tab, and select which type of widget you would like to use on your website - Embedded or Linked.