The Contact Tracing Report allows you to run custom reports on which customers were in your facility at a given date/time.

1) From the Check-in Module, click on the Check Out tab.
2) Click on Contact Tracing
3) Choose a date and time range and click the Add button
4) Click on the Generate Contact Report button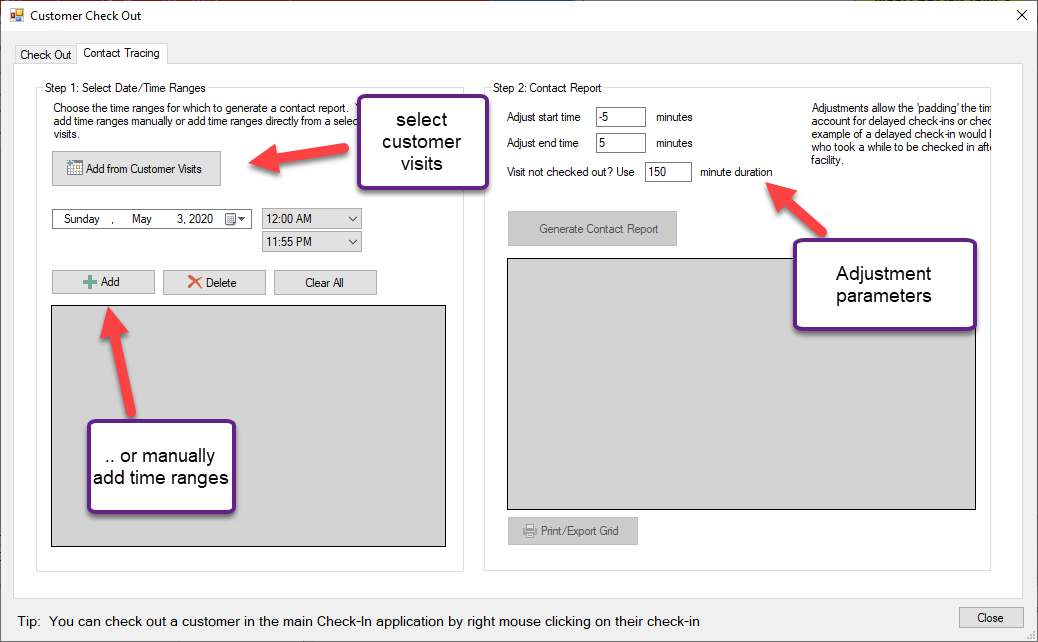 You'll see a list of names with contact information as well as the time those customers spend at your facility (Exposure Minutes).


From here you can choose to Print/Export the report.