Report Description:
Generates a report showing a summary count of members, grouped by their dues amount.

Columns Displayed:

Dues Name (Shown as "(NODUESNAME)" when the eft dues amount in the customer record does not match an amount in the Membership EFT Dues List)

EFT Dues Amount

Active Member Count

Frozen Member Count

Total Member Count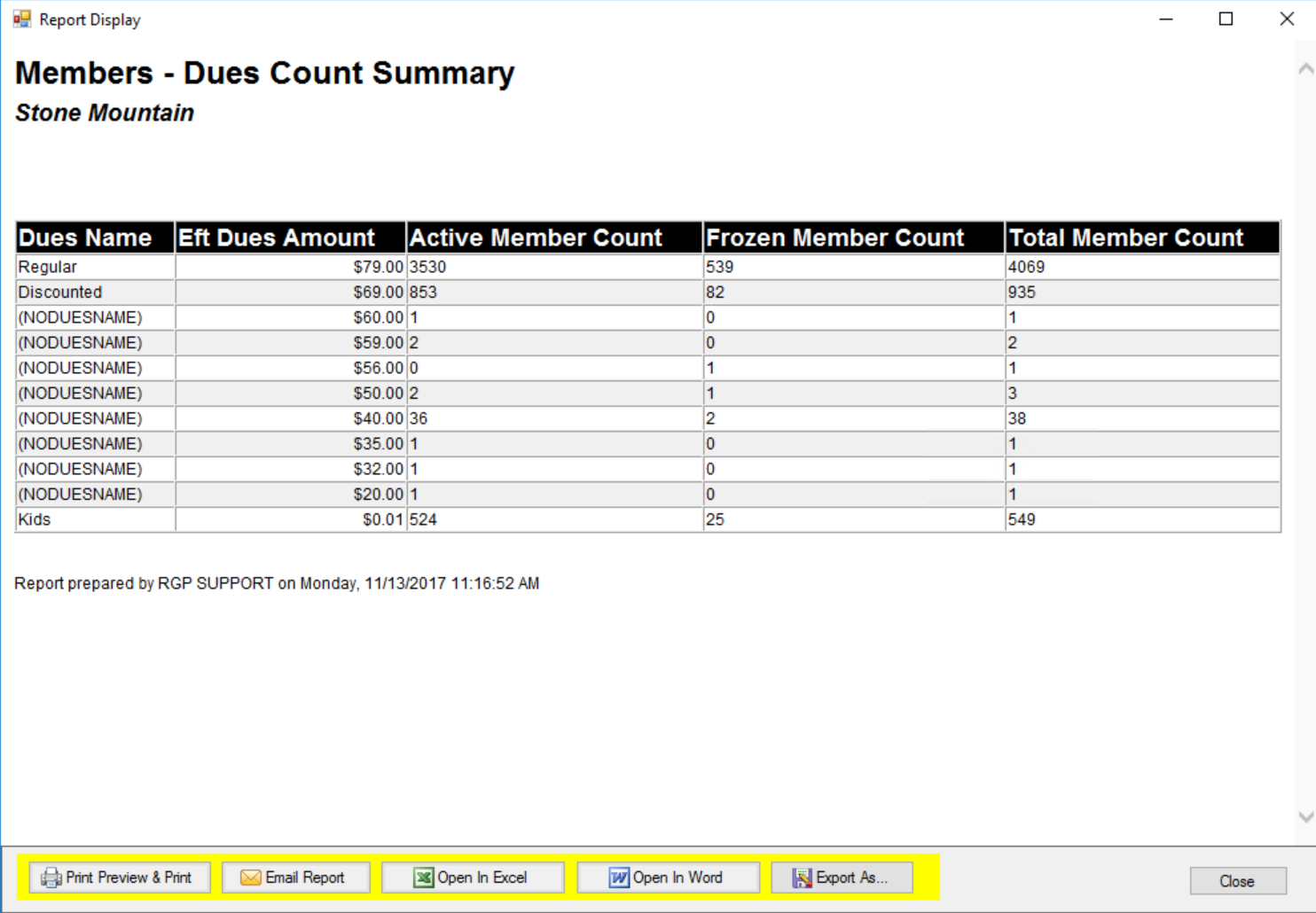 Download the SQL code as a .txt file
---
Disclaimer: Custom SQL reports can be used or modified by RGP customers at their own discretion. However, due to the custom nature of each report and the varying size of a customer's database, some reports may be slow to run (or may not run at all).  All support and/or modifications requested of these public, custom reports will follow the standard Custom SQL Report fee structure.
Please also see: Adding Custom SQL Reports
---