RGP's local backup settings need to be configured before scheduling the RGP offsite backup via the Windows Task Scheduler.

1) Data Entry > Manage > Maintenance > Backup and Restore Database
Click Browse and create a local RGP backup folder to store your local RGP backup. Save it to your Documents folder, as this is the correct folder to use to avoid issues with transferring offsite to RGP.
DO NOT put it in Programs Files (86x).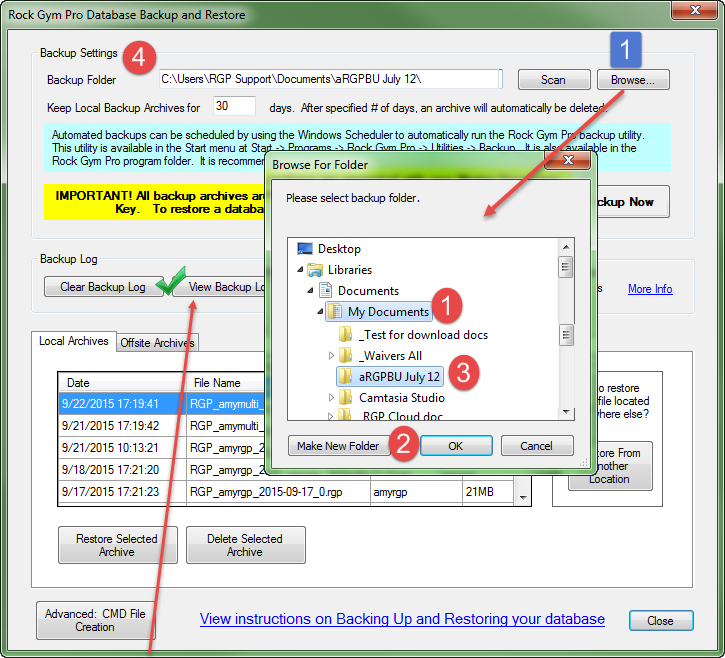 If for some reason the backup did not transfer offsite, check the Backup log to see why it did not transfer. You can send the log into RGP support after checking the backup log to ensure the error is not caused by your antivirus software or disk full.
2) After you have the Backup folder created, make sure the Enable Secure Offsite Backups box is checked.

Then click Execute Backup Now. After RGP runs the backup to your local backup folder, a small window will pop up asking if you would like to transfer your backup offsite. Click YES.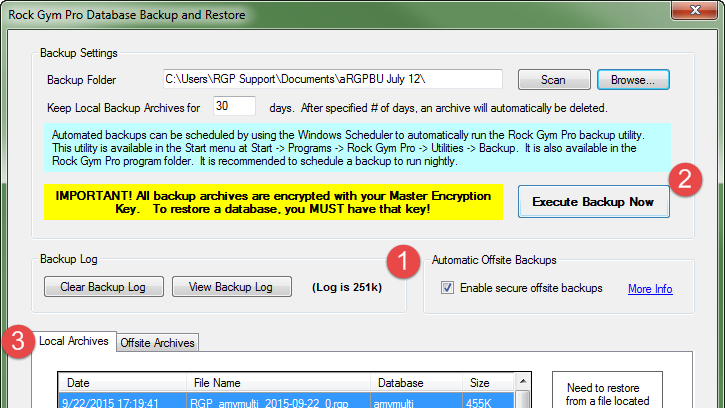 After the offsite backup is completed, check your Local Archives Folder and Offsite Archives Folder to view your most recent backup.