If you need to change Customer Subtypes in bulk:
1. First, run a customer query to find your customers with the tag you want to change.
Go to: Data Entry > Reporting > Customer Queries
Select the condition: Policies: Customer Subtypes
Select the Subtype you want to change under Parameters and click All <click> to select.
Click Review Query to query and populate the list of customers you want to change.
2. Next, assign a tag to the customers you've selected.
Click Add Bulk Tag
Click OK if asked, "Do you wish to add a tag to ### customers who match the current query?"
Create a tag that will identify the customers you want to change and click OK to tag.
(Note: This tag name can be deleted later)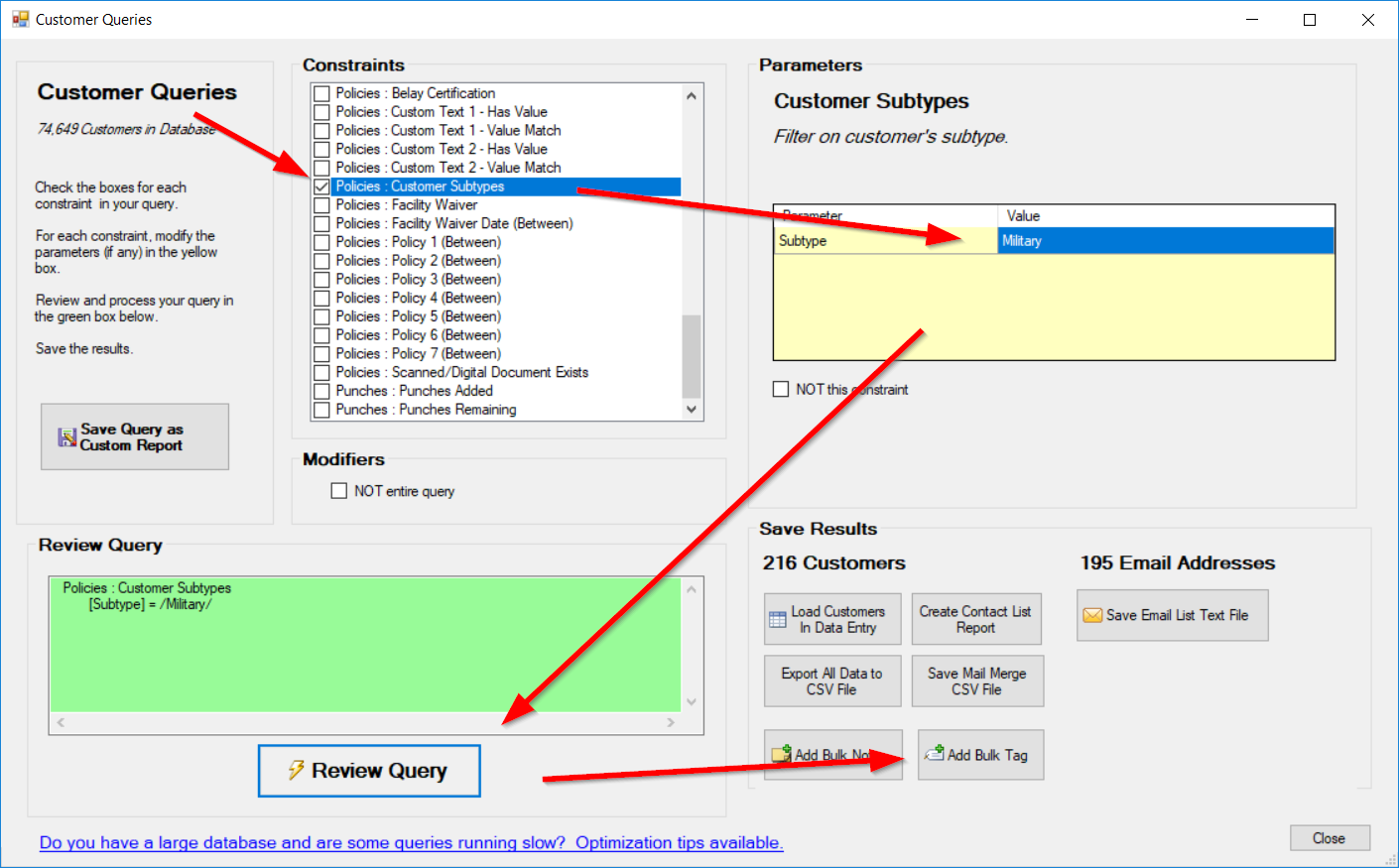 3. Create your new Customer Subtype
Go to: Data Entry > Manage > Settings
From the Customers tab, create a new Subtype under Customer Subtypes (modify and add to the list)
4. Assign the new Subtype to the specially tagged customers
Go to: Data Entry > Manage > Tags
Go to the Apply Actions to Tagged (or NOT) Customers tab
Select Action: Subtype Assign
Click Execute
Select the subtype to be assigned and click OK
Review the warning and click Yes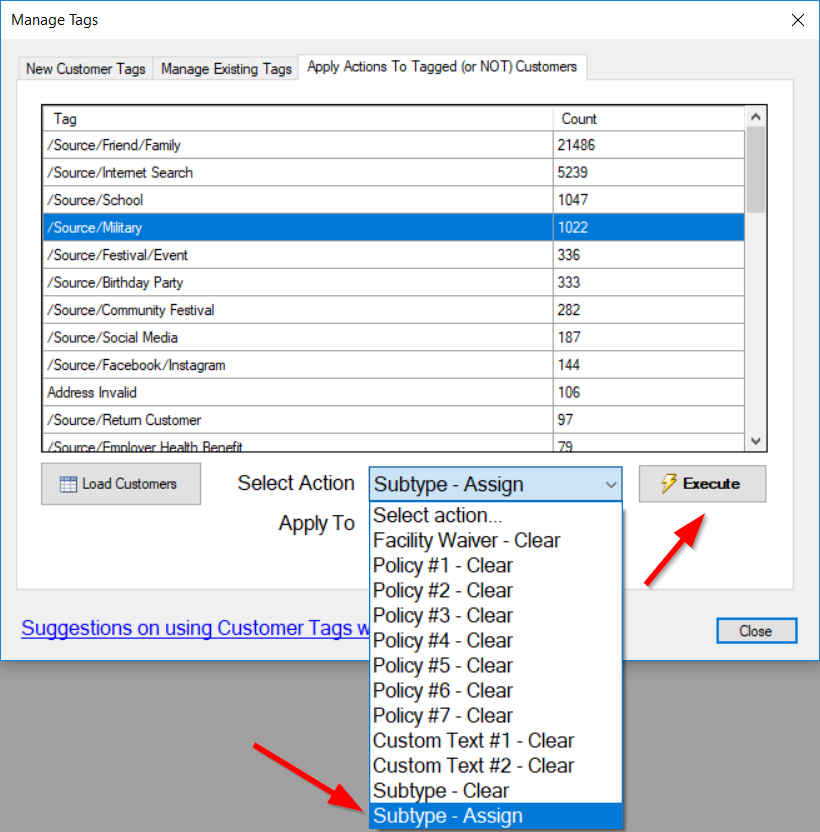 5. Delete the tags you placed on the customers (optional)
Go to: Data Entry > Manage > Tags
Go to the Manage Existing Tags tab
Select the tag you wish to delete
Click Delete Tag
Click Yes when asked "Clear tag from database?", then Yes again.