Reminder: If you're using RGP Cloud, you do not need to install a new version of the software to use the updated features listed below. You already have them! (Learn more about using RGP in the Cloud).
For those using a locally installed version of RGP, new features are ready to install in the latest update:
To get the update, launch Data Entry → Manage → About → Check For Updates
---
New Main Features

1) Calendar Booking and Offering Search
You can now easily search Bookings and Offerings directly from the primary Calendar window.
To search for participants that have signed up for an Event/Offering, simply type the participant's last name in the new search box on the Calendar screen ('Alt+S' will place your cursor in the box). Results will appear after inputting the first two characters of the last name.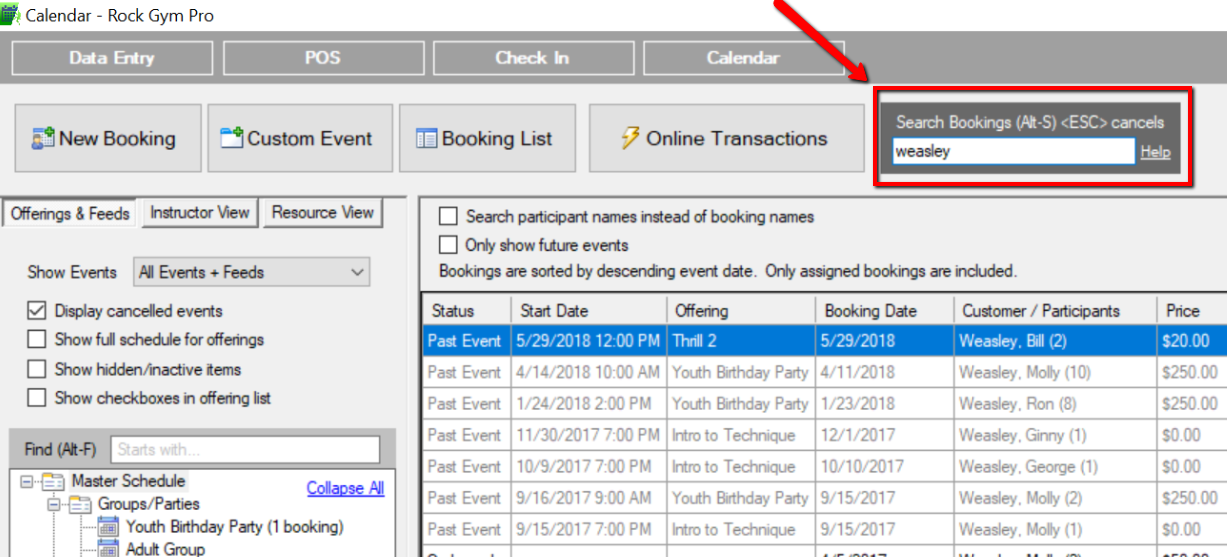 You can also search for participants by Offerings. Type: +Offering Title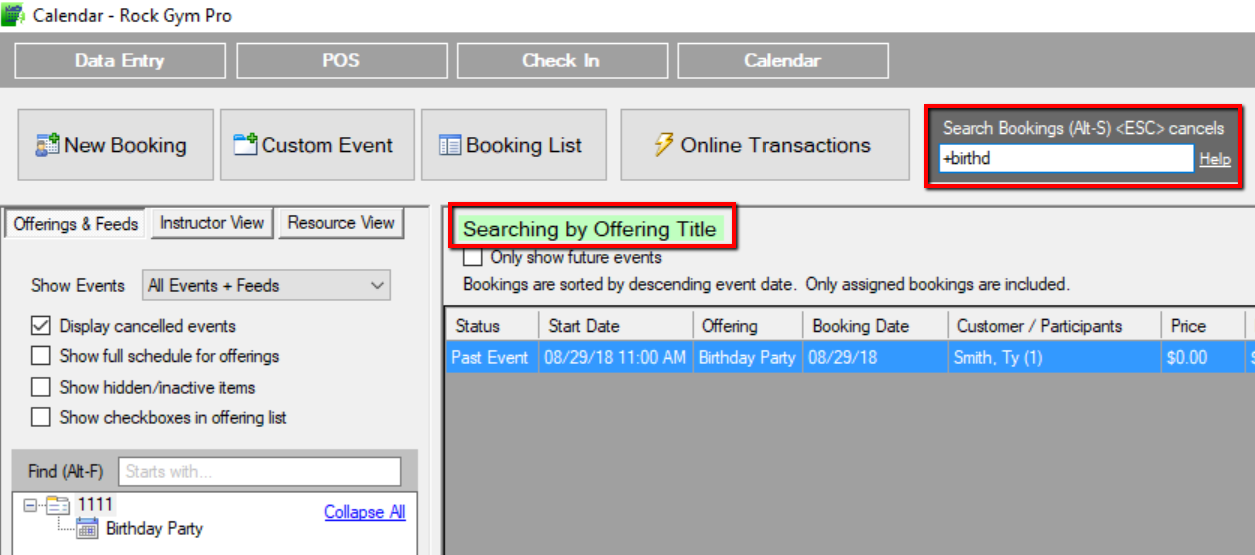 If you have a large number of Offerings in the Calendar, you'll see a new 'Find' feature on the left of the screen. ('Alt+F' will place your cursor in the box):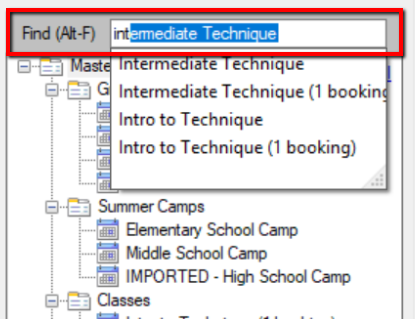 2) Select Multiple Customers at Check-In Screen
From the Check-In screen, you can now select multiple customers to check in at the same time.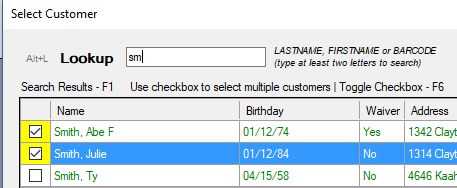 So when a family or group with the same last name arrives at your front desk, you can simply select the checkbox next to their names. The check-ins will appear 1-2 seconds apart. This allows your staff the opportunity to view all participant's alerts/warnings.
3) Option to Key-In Credit Card at POS
For workstations that do not have an EMV terminal, you now have the option to key-in credit card numbers directly in POS.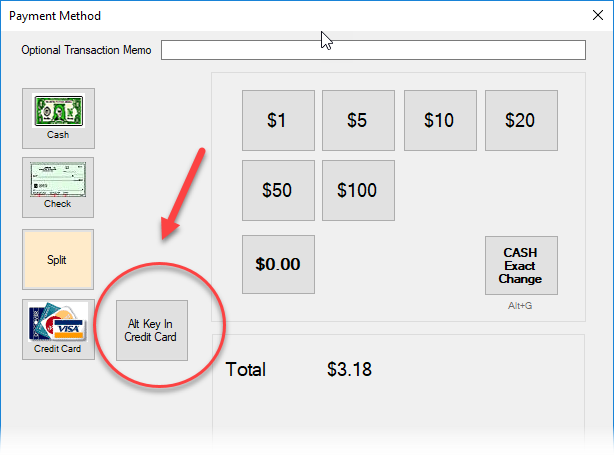 * For use with EMV integrations only
---
 
More Improvements


Option Added to Quick Configure Screen


You can now select the number of months a customer will be paying for a prepaid membership.

From the View/Edit Customer screen select Quick Configure.





Booking URLs Now Shown on the 'Manage Event' Screen in the Calendar

You'll now see the booking URLs for both a specific Event and entire Offering at the bottom of the Manage Event screen.




To ensure that you're sharing the correct URL with your customers, you can use the Copy to Clipboard buttons to the right of the links.


Note: For Custom Events, the Offering must have the Show Custom Events Online setting enabled in order for the event-specific link to appear.
Terms and Conditions Now Displayed on Offering Screen

 



If you have Terms and Conditions set up for an Offering, your staff can now view them in the Manage Event screen. This feature is especially useful when when a customer cancels an event and staff may need to quickly review refund policies.



---
 
Miscellaneous Changes and Fixes
For those facilities with numerous future bookings, the Calendar has been optimized.
Find Documents button has been added to the Check-In → Lookup Customer screen.
FIXED - When invoices are voided, membership link is voided as well
FIXED - Add-On products are now cleared when a customer is switched to GUEST