The latest update to the Rock Gym Pro software is now available.
To get the update, go to Data Entry -> Manage -> About -> Update.
With this latest update, there are five big features to highlight: (A list of ALL enhancements are below)
1. QuickBooks Online Integration
It's here! If you're using QuickBooks Online you can now transfer your daily sales and payment information directly from RGP to Quickbooks Online account.
>>Learn More and Watch a Quick Overview Video

2. POS Quick Buttons / Custom Colors
Make it easier on your staff by assigning custom colors to the POS Quick Buttons they use every day.
>> Learn More

3. New Product Management Options
You now have the ability to create Product Notes and Packaged Products in POS. With Packaged Products you have the ability to select one product at POS but have multiple products added to the POS transaction.
>> Learn More

4. Express Online Booking Profiles
If you're using RGP Online Booking, your customers can now set up an Express Online Booking Profile from your booking widgets which will allow them to complete future booking with just a few clicks.
>> Learn More
5. New Email Trigger – Upcoming Waiver Expiring
Set email triggers to automatically send emails to participants whose waivers will expire soon.
>> Learn More
---
 Minor Improvements
Additional charts have been included in the Web Mobile Dashboard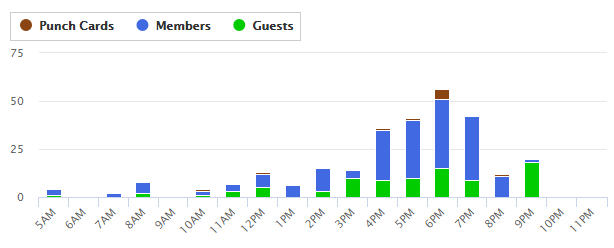 iCal feeds can now be added to your Calendar Widgets so customers can easily include events in their favorite calendar application(e.g. Google Calendar or phone calendar application)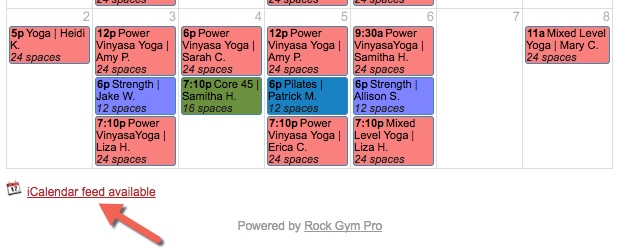 The Online Membership Change Form now has dedicated tablet URL (no CAPTCHA)
General product selection window in Reports and Customer Queries  supports multi-select of products.
Punch Adjustments are now recorded in the Audit Log.
STAFF level access now has access to the Customer History button in the Edit Customer window
Mass Dues changes are now logged in the Audit Log
Draft Receipts now have DRAFT text at top and bottom
---
 Bug Fixes
Balances against spending limits not properly checked when selling On-Account to remote customers.  FIXED.
Clock-in shortcut key switched to ctrl-k (ctrl-c conflicted with copy)
Check-in -> MORE menu would sometime open off the screen.  FIXED.
If multiple staff members tried to attach the same document to the same customer at the same time, the document was abandoned.  FIXED.
Long custom policy names were sometimes truncated.  FIXED.