Reminder: If you're using RGP Cloud, you do not need to install a new version of the software to use the updated features listed below. You already have them! (Learn more about using RGP in the Cloud).
For those using a locally installed version of RGP, new features are ready to install in the latest update:
To get the update, launch Data Entry → Manage → About → Check For Updates
---
New Main Features

BILLING IMPROVEMENTS

Automated Billing - RGP Cloud Only 
This update includes an optional Automated Billing feature for RGP Cloud users. With Automated Billing, RGP Cloud users can automatically schedule monthly billing tasks on specific dates and times during the month.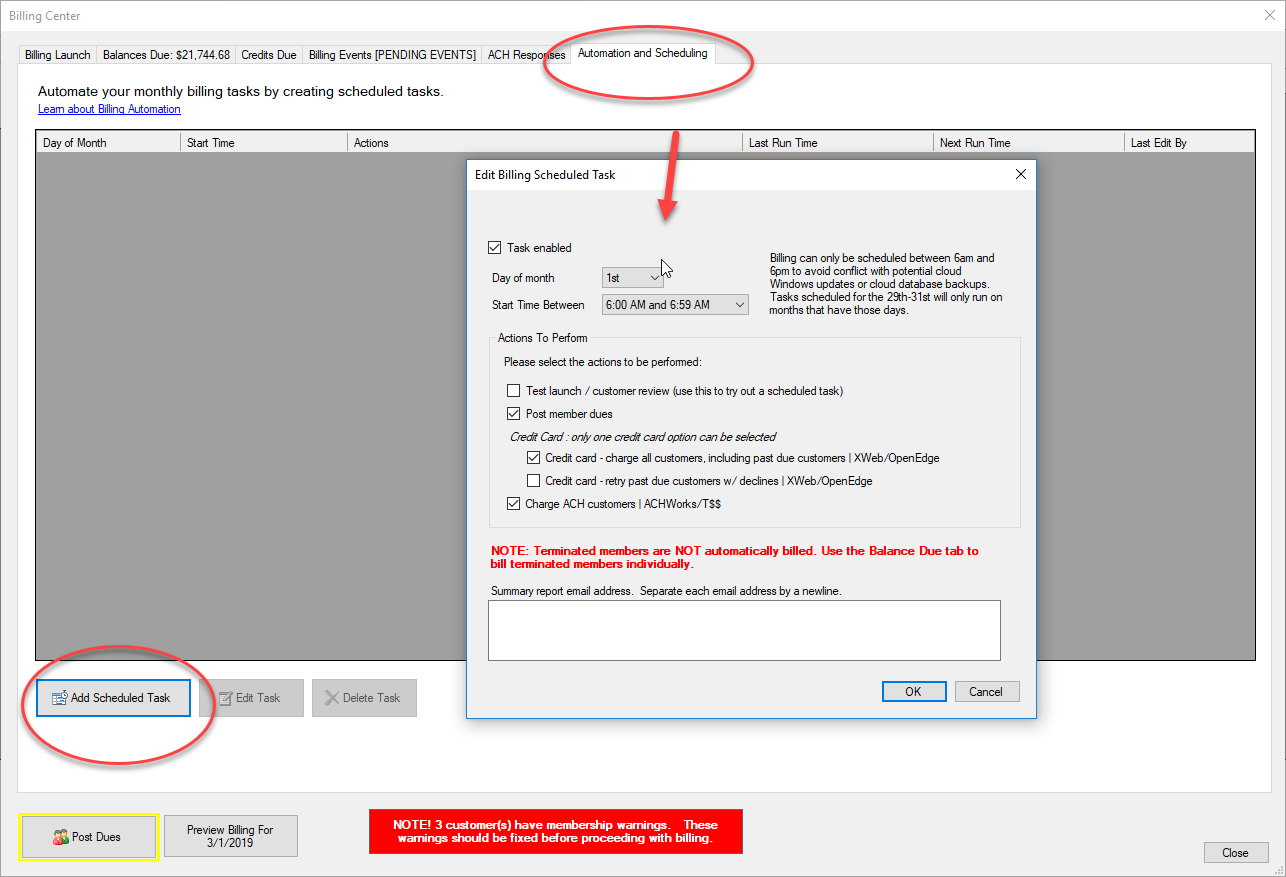 ⇨ Learn more about Automated Billing
⇨ Why is Automated Billing for RGP Cloud Users Only? 
One-Click Billing Launch
The One-Click Billing Launch is a new action that conveniently processes all of your billing at once! You can now post dues, process credit cards and process ACH transactions with the click of a button. When launched, the billing process will run in the background on the computer, allowing you to continue working on other tasks. 

⇨ Learn about Billing Launch
Email Summaries of ACH Responses
You can now be notified by email whenever ACH responses are downloaded along with unmatched settlements. 

From Data Entry go to: Manage → Billing → ACH Responses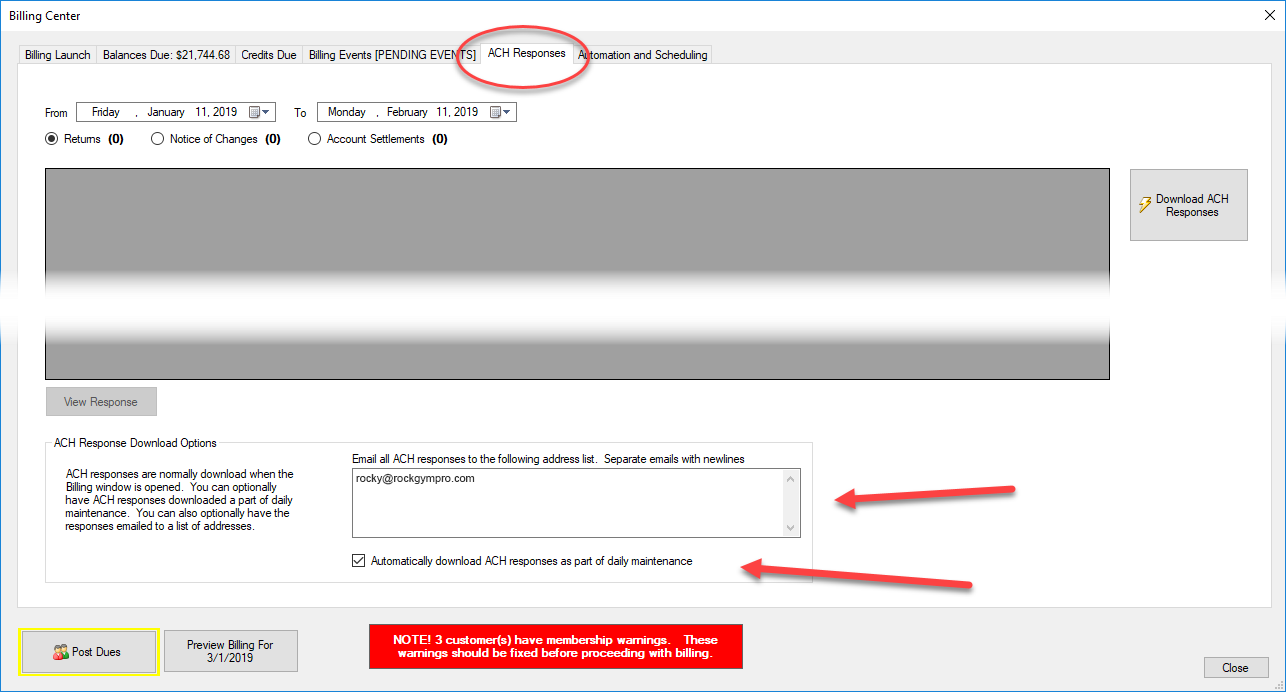 New Billing Option - Retry past due customers
You now have the ability to retry only past due customers from the Billing Center.

From Data Entry go to: Manage → Billing → Balances Due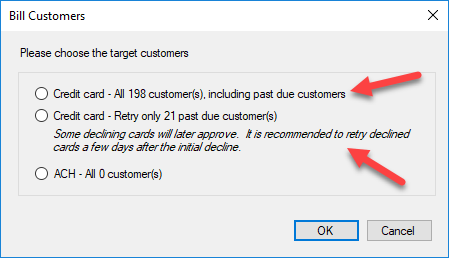 Billing Payment Decline Emails 
During billing operations, decline emails were previously sent the following day. These emails are now sent out immediately! (For ACHWorks payments, the decline email is sent when the payment is returned from ACHWorks - typically a day or two after the transaction).
Billing Transactions Hidden
All billing transactions are now assigned to a virtual "Billing" register which makes them hidden in POS History, so only Managers are able to view.
Payments Marked as Declined
For payments manually marked as Declined within the Invoice and Payments window, the staff is now asked if they would like to send a decline email or not.
More Improvements

Predefined Customer Notes
When adding new Customer Notes, staff can now select from a predefined list of notes - including relative date expression alerts (e.g., ALERT +6 months).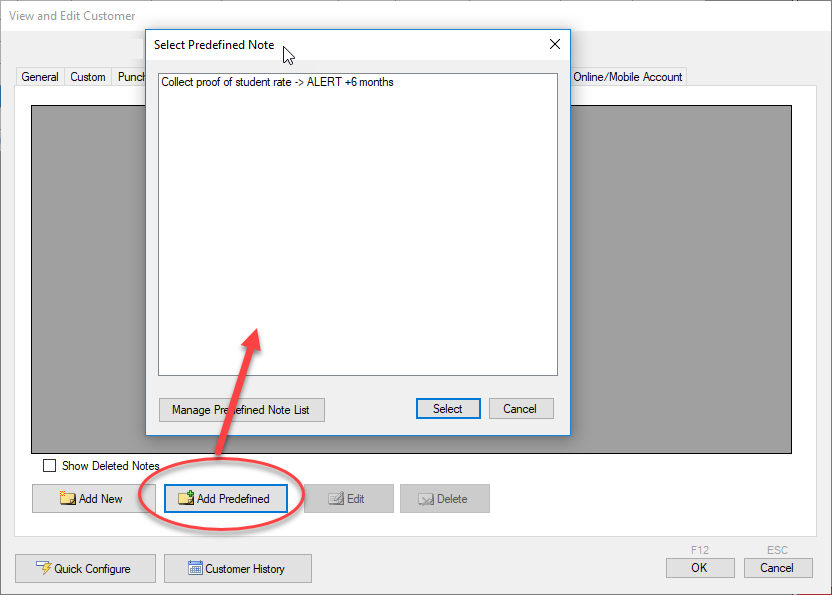 New Customer Query Conditions
New conditions include:
"Performed By Staff"
This will return staff members who have performed a specific action, such as clicking the waiver checkbox (facility_waiver_click)


"Applied To Customer"
This will return customers who have had a specific action performed on them.


Booked Using Promotion
This will return customers who have used specific promotions when booking specific Offerings.


Customer Queries - Multigym Improvement
In Customer Queries, there is a new option to include archived customers for multigym queries. This feature is useful for managers that want to generate an email or contact list and need a count of ALL customers that purchased a product or made a booking, including purchases at remote facilities.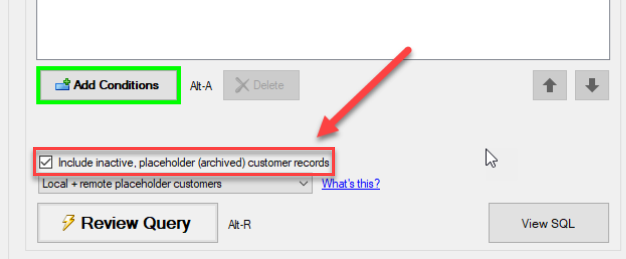 ⇨ Learn more about Placeholder Customer Records
---
 
Miscellaneous Changes
Staff member names are now shown on Customer Sticky Notes




When searching for a customer, "Load Related Customers" now also includes punch cards and their related "shared punches".




Customer tags are now copied as part of a multigym customer transfer
Multiple Membership Offering improvements
Bug Fixes
Large attachments from auto emailed report could disrupt the  email system - Fixed
Monthly decline emails could include multiple copies of the same invoice when multiple invoices were paid by the same payment - Fixed
SendGrid bug that prevented templates from being rendered in certain situations - Fixed
French decimal comma caused error with packaged products - Fixed
Product name bug when importing membership offerings from other gyms in a multigym environment - Fixed
Membership matrix pricing failed to keep changes in some situations - Fixed
Cannot check-in until date defaulted to past - Fixed