Update: 01/04/23 - Released in stages to all RGP Cloud Users.
01/11/23 - Released to all Local Users


Features/Improvements

Added "Punches Used" to Charting Reports
From Data Entry > Reporting > Charting and Data Visualization > Visits/Check-in folder
Added an option to display punch-card activity with the same functionality as Member Guest Passes under the same Visits/Check-in Folder of Charting and Data.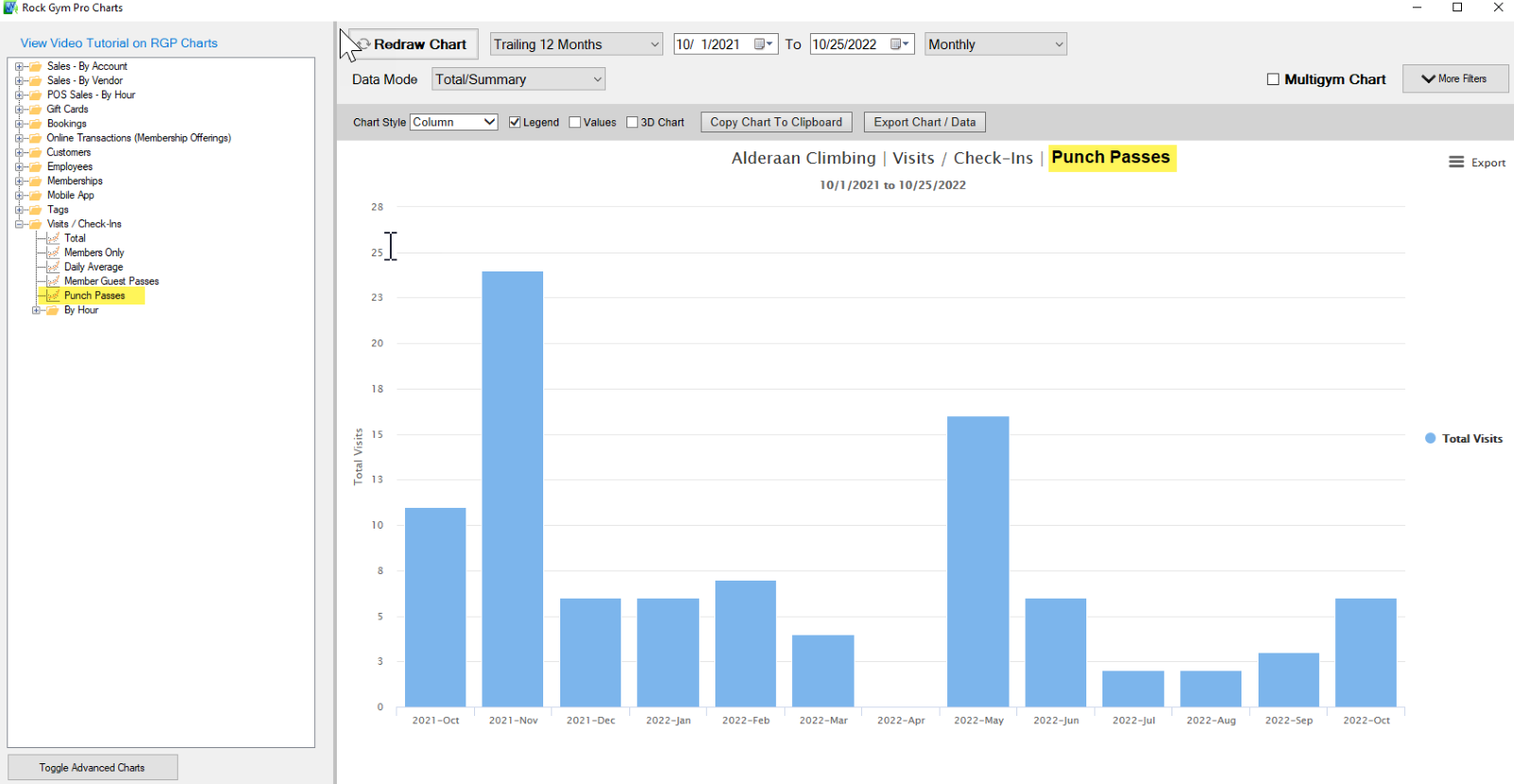 Added Total to "Punches Remaining" Report
From Data Entry > Reporting > General Report > Customers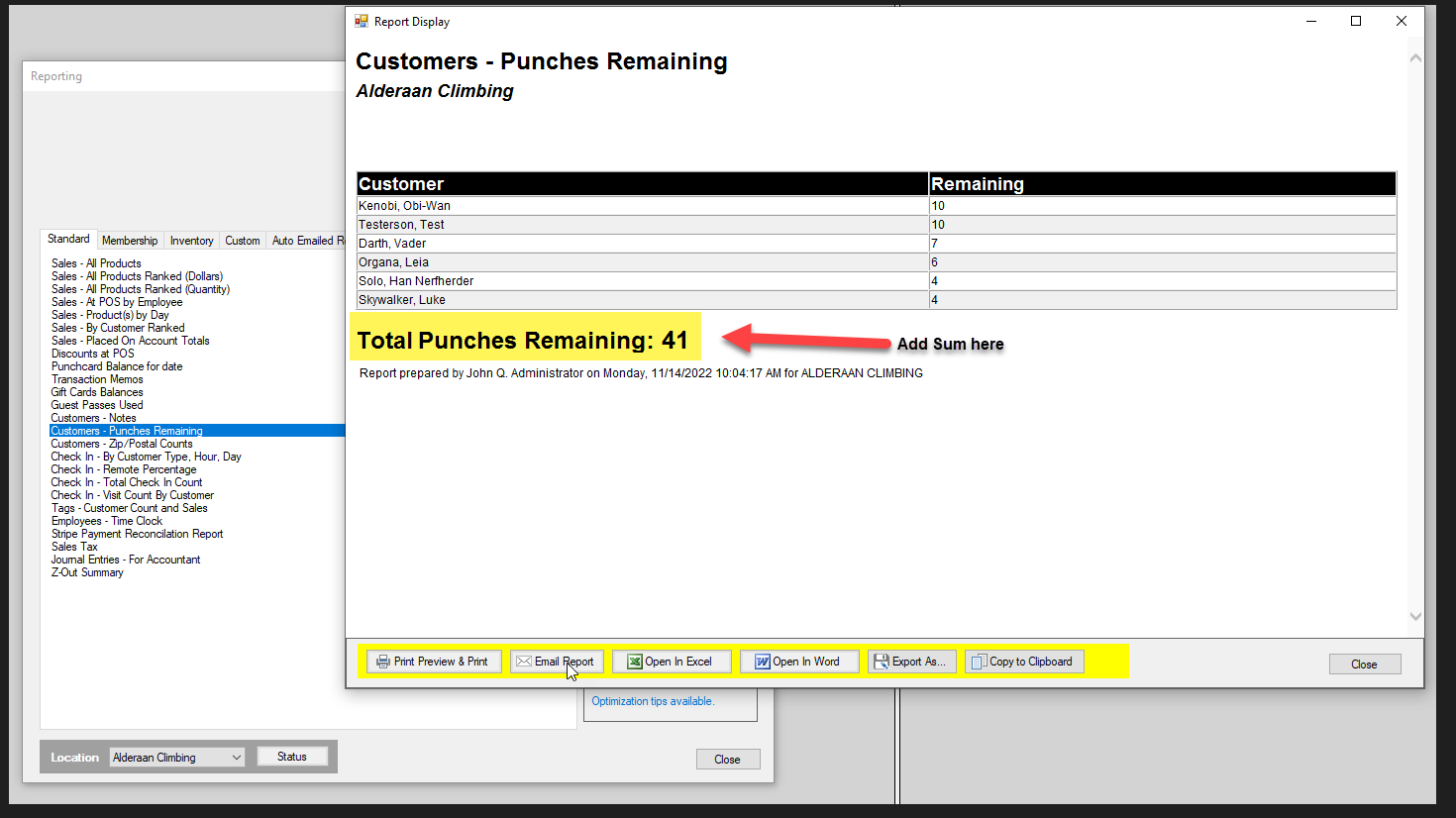 Added Session Notes
When Calendar Events have multiple sessions, there was previously no way to display a note for a single session. A tab has now been added that will display Notes only for a particular session in a multi-part Calendar Event.
Example: The note in the screenshot below will only display under this tab for the Nov 1st session of this two-part Calendar Offering. The new fields will not be shown unless the event has multiple sessions.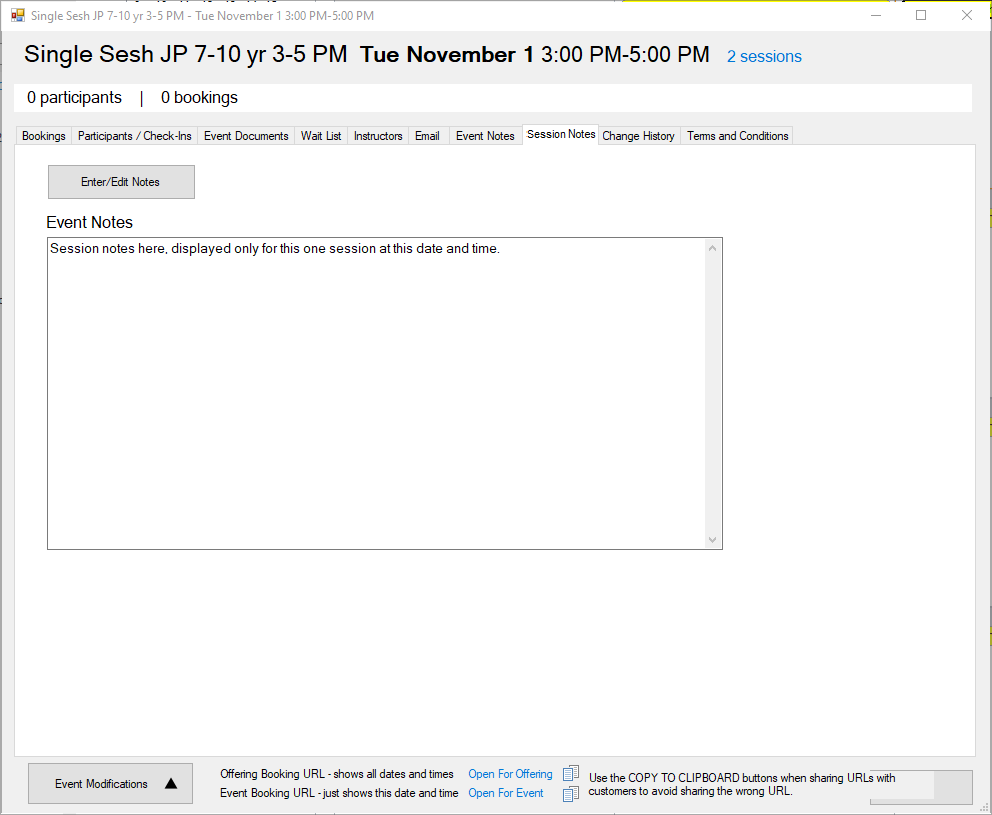 Added Session Subtitles
An Event subtitle field will now display for all sessions in a multi-part calendar event. This adds the ability for a Session Subtitle that would only display for a single session.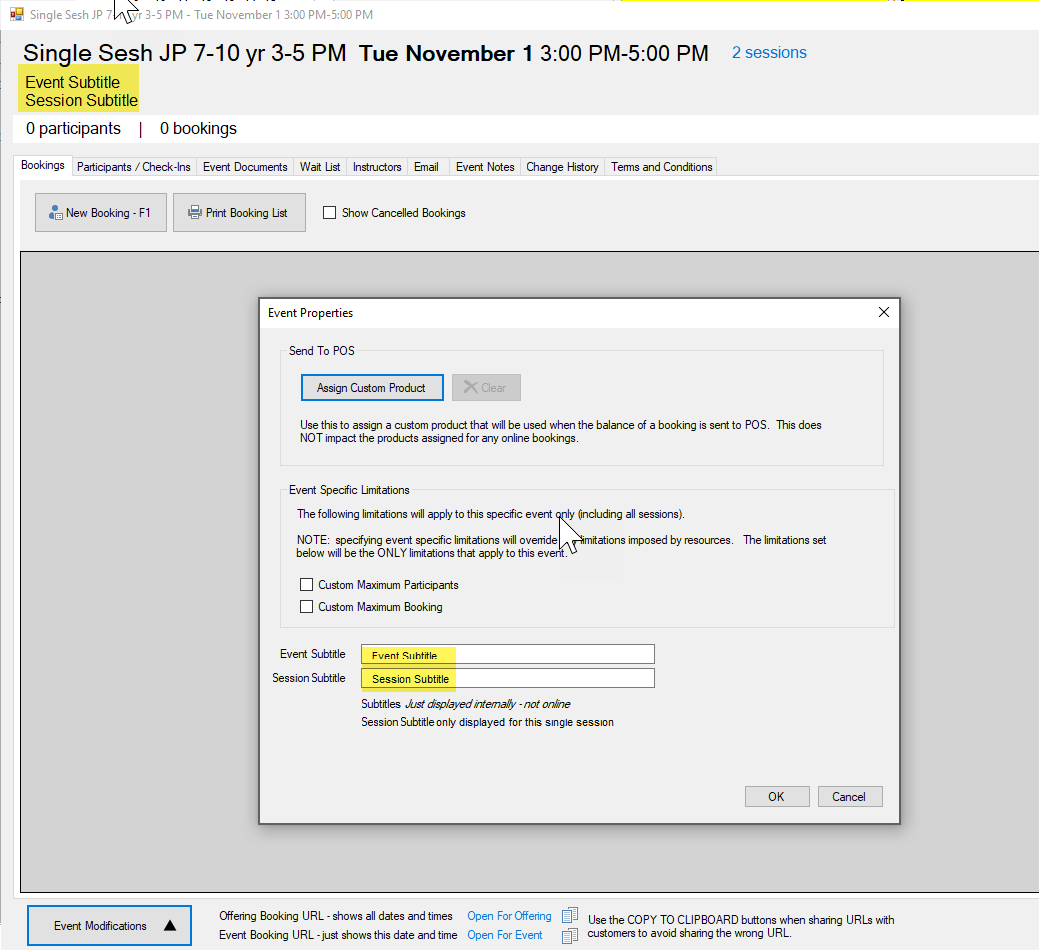 Stripe Refunds Report Added
New report shows all Stripe refunds by source (Billing, POS, Online) in a specific date range.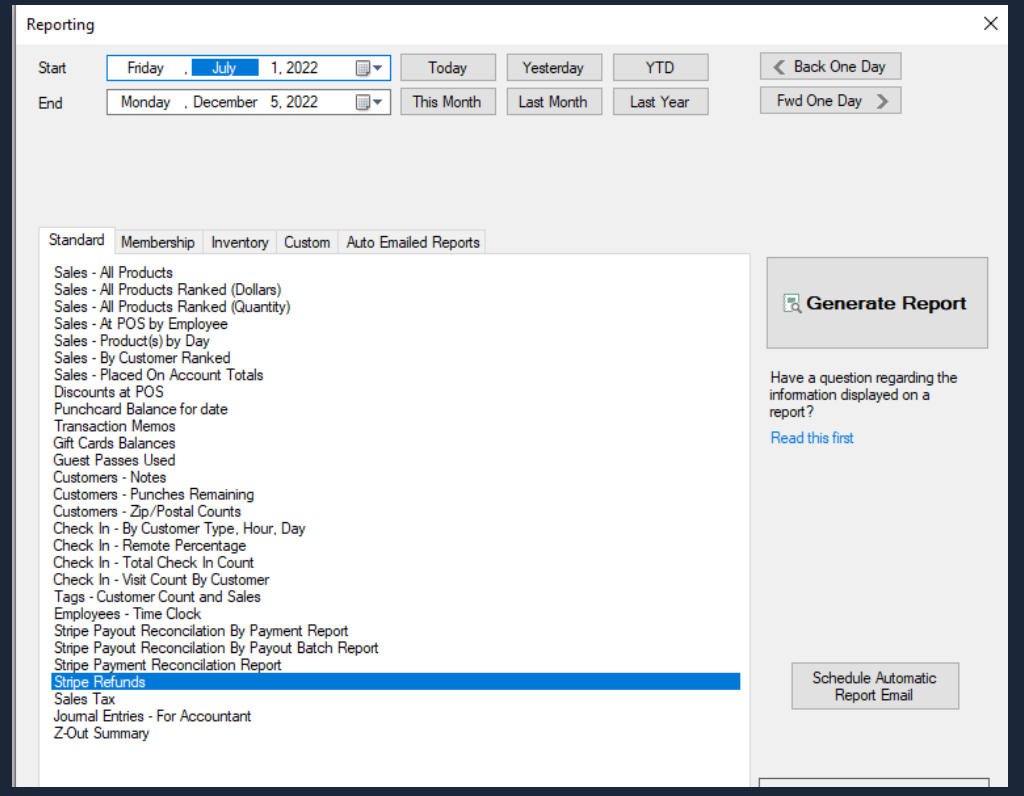 Group Name Added to the Audit Log When Removing or Adding Participants
From Data Entry > View > Youth Program Group you can add or remove participants from any of the groups found on the left. The Audit Log will show the action ypg_change. The details column in the Audit log will now include the name of the customer and the Group.
More Enhancements
Added Barcode to Products in Zapier integration

Can now drag columns on Participant Grid in a Calendar Booking View
Stripe Terminal performance enhancements
Added ability to store ACH bank information in RGP/Stripe Custom to be used for monthly billing
Added functionality for Stripe ACH feature to replicate staff billing information with ACH Bank account
Misc. Fixes
Some UK customers having problems with iCal feeds – Fixed

Stripe Payout Batch date format issue in the UK - Fixed

Microsoft Edge update conflicting with Stripe terminals – Fixed

Some Stripe payments being displayed multiple times in Reconciliation by Payment Report- Fixed

Staff with Stripe POS Refund permission unable to perform refunds from POS History – Fixed