RGP has a default income account called-Accounting- Credit and Write off are the Default Products in this income account.
You can change the Income Account-Accounting, to one more familiar to you, if you choose.
Go to Data Entry->Manage->Products
Click the box-Show Inactive Products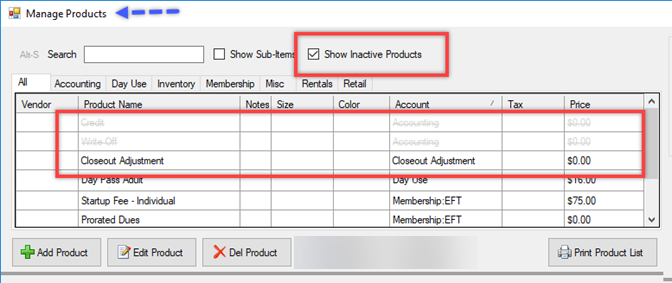 How does the Accounting income account appear in a Zout?
Two possibilities--
1] Invoices and Payment Window->Issue Credit- and the default product [Credit] is used instead of selecting the appropriate product for the credit.
Record As: to select the correct Product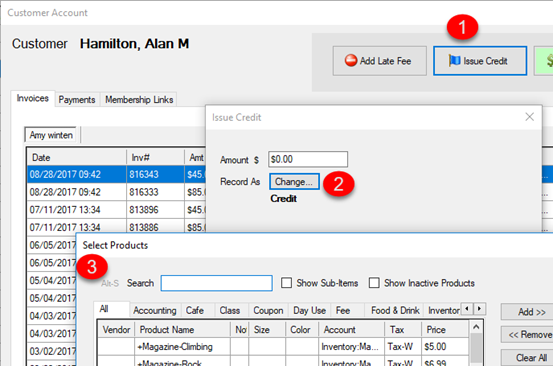 2] Or from the Billing Window:
*Terminate and 
*write off balance causes Accounting income to show up on Z out.
These actions can be found in the Billing window. If you click What are these?  a short video on how to properly use these actions for customers with an account balance.
Issuing Credits from the POS window will, most likely, eliminate the selection of the wrong Product, and is our recommendation.
Why? Because at POS the staff has to chose an item from the Product list to be returned. Then in the POS Payment window, your staff would select Invoice Account to apply the credit to the member's account.