If you want to track your online conversions and analytics for an individual Offering, you can use the tracking code supplied by popular online ad services like Google Adwords or Facebook Pixel. By tracking your activity by Offering, you can see how effectively your ad clicks lead to valuable customer activity, such as webpage visits and online purchases.

To set up, from the Calendar, click on Manage Schedules:

1. Double Click the Offering
2. Click on the Tracking & Analytics tab.



3. Enter the tracking code supplied by the online service you're using (e.g. Google, Facebook, etc.)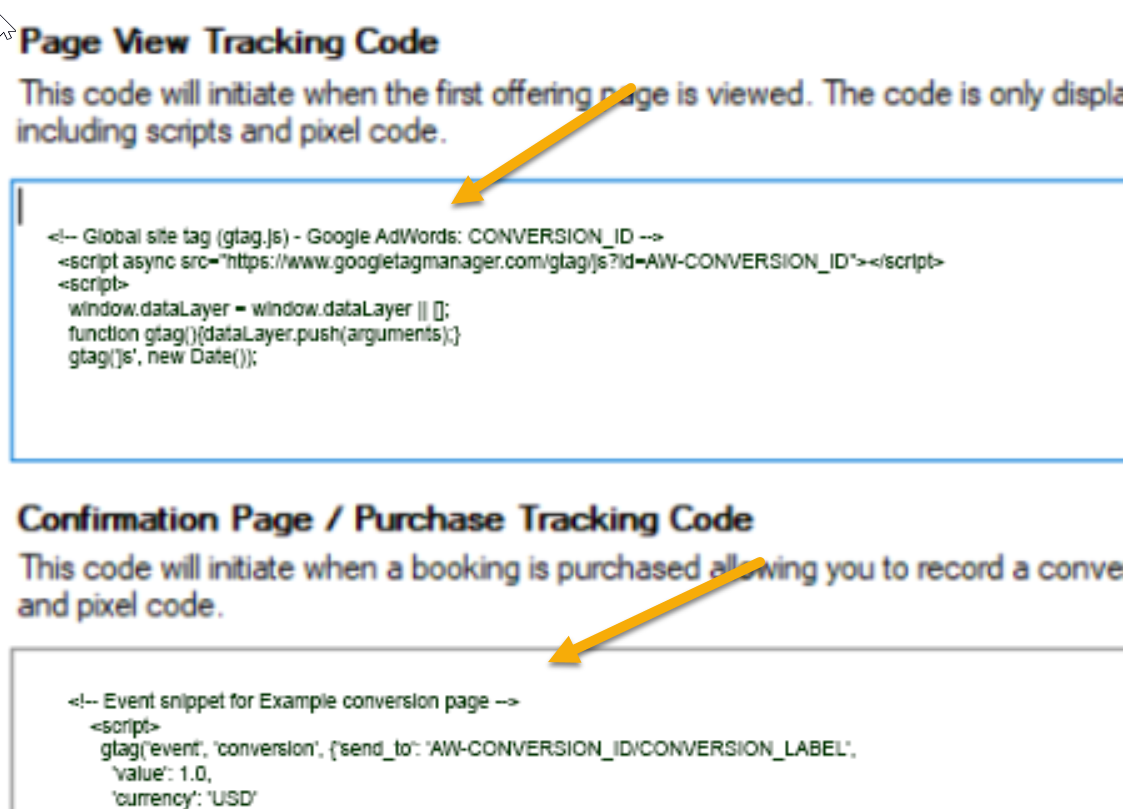 Once set up correctly, you will be able to monitor your conversion rates in Google and Facebook.
Replacement fields are available within your tracking code that allow booking details to be embedded within the code.
{{EMAIL}}
{{FIRST_NAME}}
{{LAST_NAME}}
{{OFFERING_NAME}}
{{OFFERING_GUID}}
{{TOTAL_NET}}
{{TOTAL_GROSS}}
{{TOTAL_TAX}}
{{PAID_NOW}}
As of July 24th, 2023, {{BOOKING_DEVICE}} has been added. This replacement field indicates the source of the booking. Options are:
'web/mobile'
'web/desktop'
'connect_app'
'kiosk'
> Learn how to set up your tracking code in Google Adwords (external link)
> Learn how to set up your tracking code in Google Analytics (external link)
> Learn how to set up your tracking code for Facebook Pixel (external link)