You can use Daily Auto-Tagging Rules in Rock Gym Pro to automatically tag customers who meet certain criteria as determined by a Customer Query.  To get started, go to Data Entry > Manage > Tags > Daily Auto Tagging Rules tab. 
Click the Add button.  Give your Daily Auto-Tagging Rule a name and the tag that you want to add to the customers' accounts.  Click the Set Auto Tag Customer Query to create the criteria for those who will receive the tag.  You can also choose to have the tag removed from a customer's account if they no longer meet the criteria.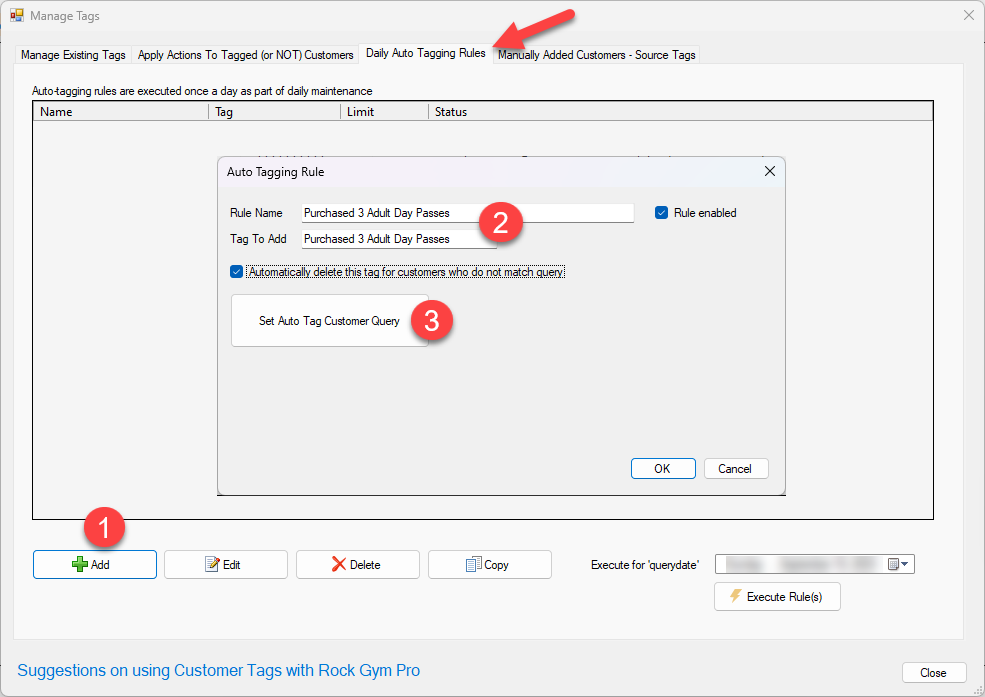 In the Triggered Customer Query Builder, click the Add Conditions button.  Then, add the conditions you want to target the customers who should receive this tag, just as you do in Customer Queries.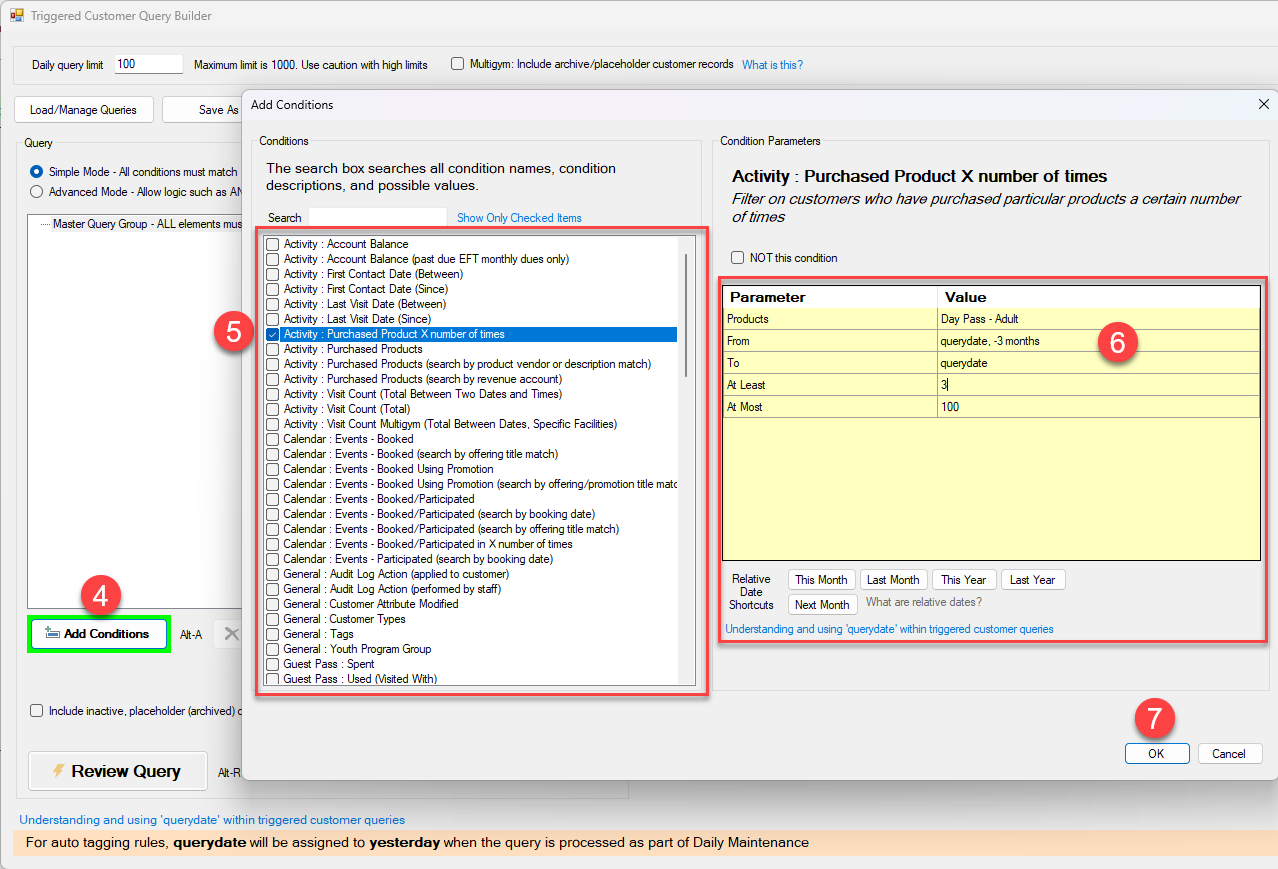 ​

The Triggered Customer Query Builder for Daily Auto-Tagging Rules requires the query to contain at least one condition that uses the "querydate" relative date parameter for both the "from" and "to" parameter. I You can read more about querydates here: Using "querydate" in Triggered Queries
After you've added all the conditions you want, click OK to close the Triggered Customer Query Builder window and click OK again to close the Auto Tagging Rule window.  From the Manage Tags window, you can click on the Execute Rule button to add those tags from whatever query dates you choose, if you'd like.  Otherwise, it will automatically run this query daily to add tags based on the conditions you've chosen.