In order to share waivers, or any digital document, in a multigym environment, you need to first assign a matching Document Type in each of your databases.
For each document you'll be sharing between facilities, from Data Entry go to Manage > Document Management and click on the Edit button.




Place a check next to Custom Classification Barcode and type "Waiver" (or whatever you want to call your document) and click OK.


*Note: This classification needs to be identical in each location.






Now, from Data Entry go to Waiver Management/Stations > Edit and select the proper Document Type from the list and reassign the document type.
Click Publish Design to Live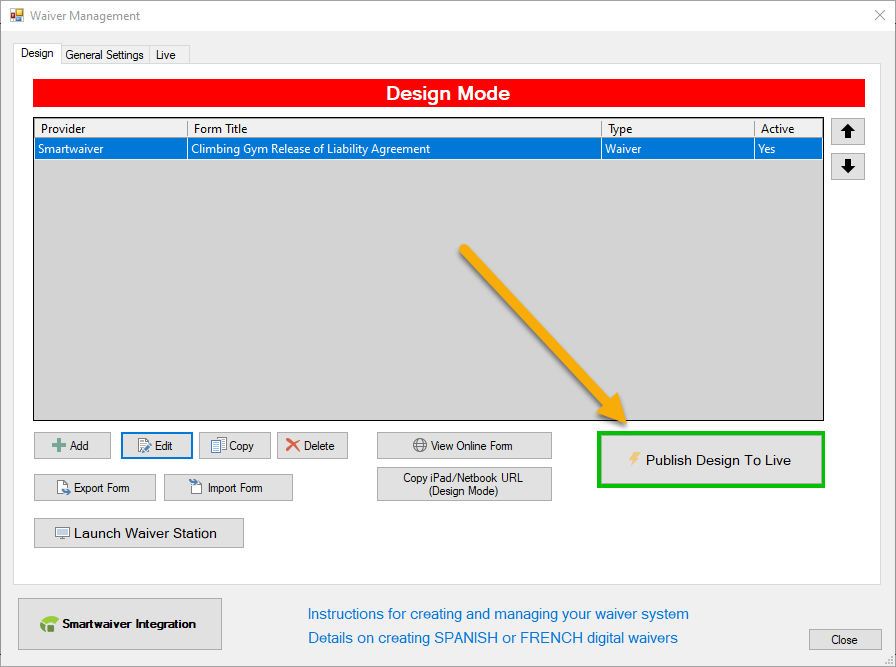 Repeat the above steps in each location's database.