American Express and Discover Card are automatically available with the Stripe and OpenEdge integrations. However, you have a choice if you accept these types of card payments as they typically have a higher credit card processing rate. If you want your customers to have these payment options, tick the boxes for use at POS and/or for use with Monthly Billing.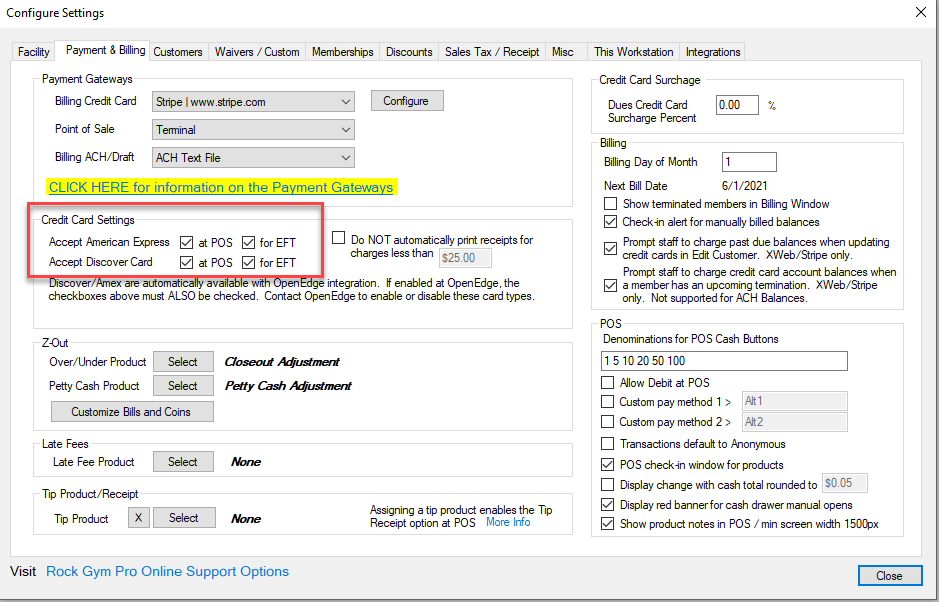 If you are using a third-party non-integrated terminal at the POS, you will need to specify if you accept those cards for the card options to show up in the tender transaction window.


In the Data Entry main window click

Manage

and select

Settings

to bring up the Configure Settings window.

Click the

Payment & Billing

tab.

Under Credit Card Settings select if you want American Express or Discover Card are displayed on the POS payment method window and EFT window.
Click Close to finish.