You can add custom text to the bottom of invoices that are generated as a part of a billing action for your EFT customers. Some regions require instructions for cancellation to be included on receipts for all recurring payments. Even in regions where that's not the case, including those instructions may help a business in the event that a customer disputes a valid payment via their credit card provider.
In the Data Entry main window click Manage and select Settings to bring up the Configure Settings window.
Click the Sales Tax/Receipt tab.
Under Custom Receipt Details enter your custom text in the Extra text at bottom of membership invoices with instructions on how to cancel membership text field.
Click Close to finish.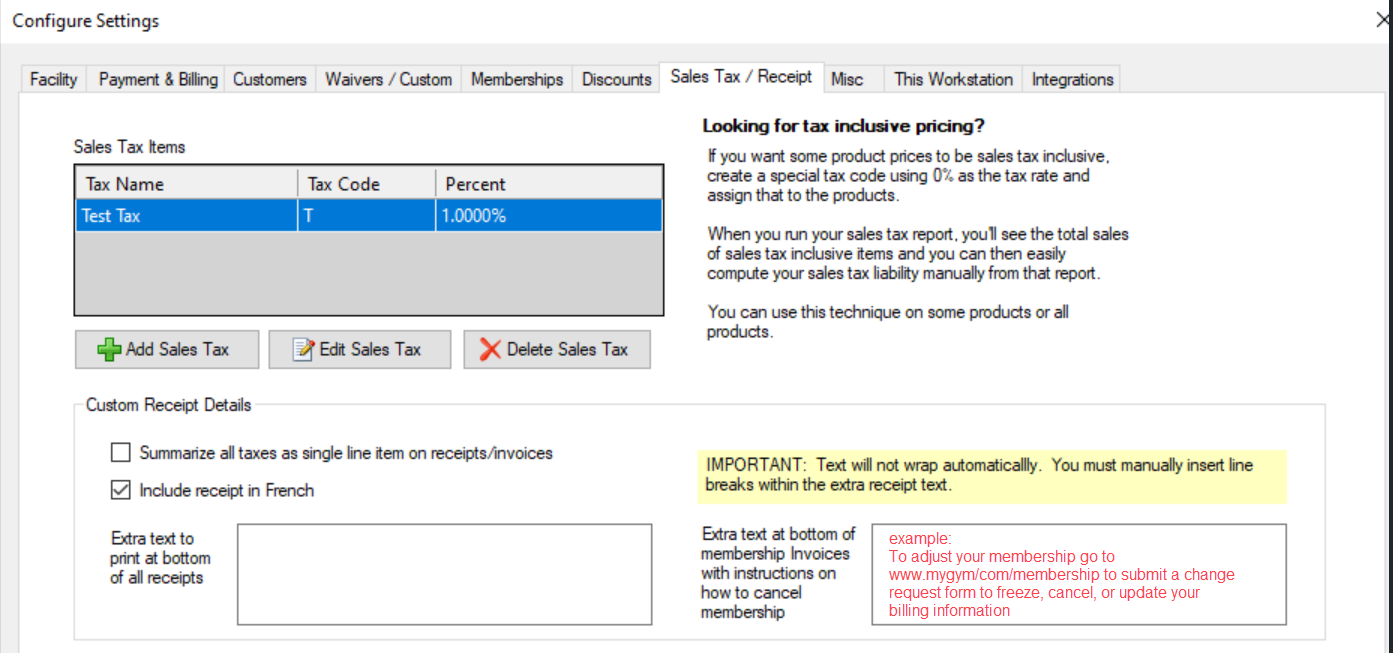 Remember that this text will not appear on all invoices, only on invoices that are generated as a part of a Billing action.