In RGP, receipts can be printed in both English and French.

To set up, go to:
Data Entry > Manage > Sales Tax / Receipt.
Place a checkmark next to: Include receipt in French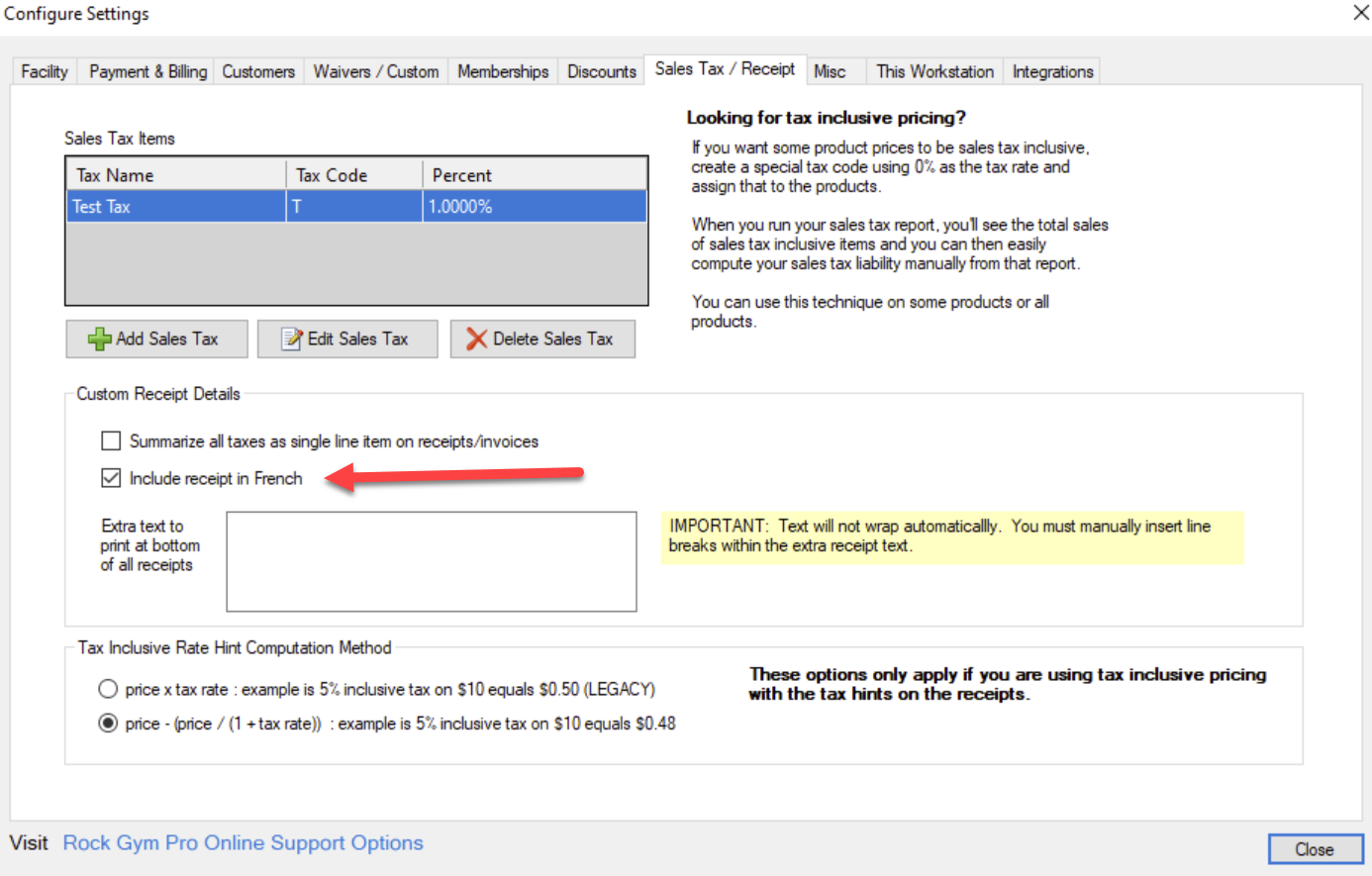 Receipts will now be printed TWICE - once in English and immediately after, again in French.