You are able to set a single billing day to manually process your EFT memberships. Make this a number that takes place each month (1-28).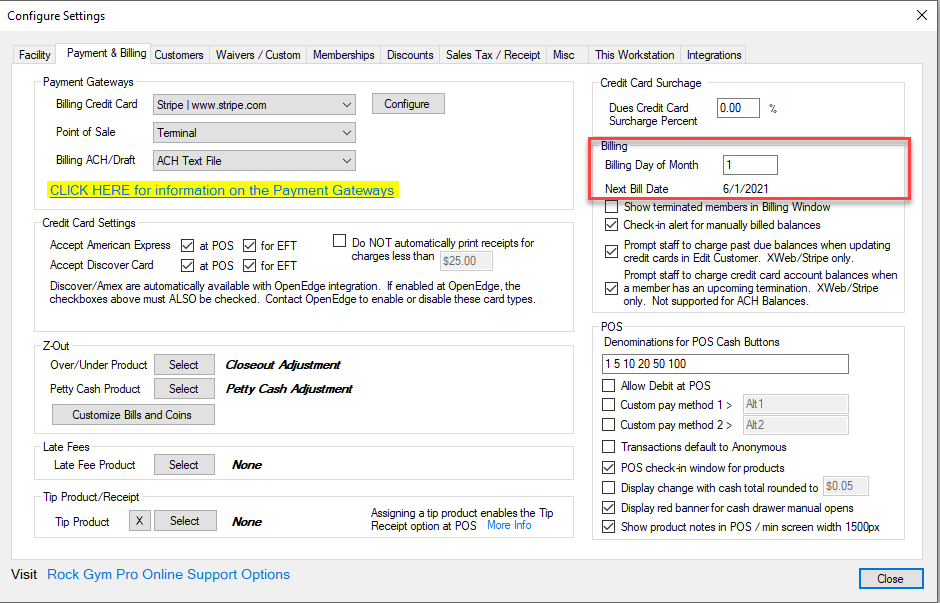 In the Data Entry main window click

Manage

and select

Settings

to bring up the Configure Settings window.

Click the

Payment & Billing

tab.

Under Billing enter the billing day of the month.

You will now see what the next bill date will be for your facility.

Click Close to finish.