If you are using tax inclusive pricing:
In the Data Entry main window click

Manage

and select

Settings

to bring up the Configure Settings window.

Click the

Sales Tax/Receipt

tab.

Under Tax Inclusive Rate Hint Computation Method select:
Price - (Price / (1+ Tax Rate)): Example: 5% inclusive tax on $10 equals $.48

Click Close to finish.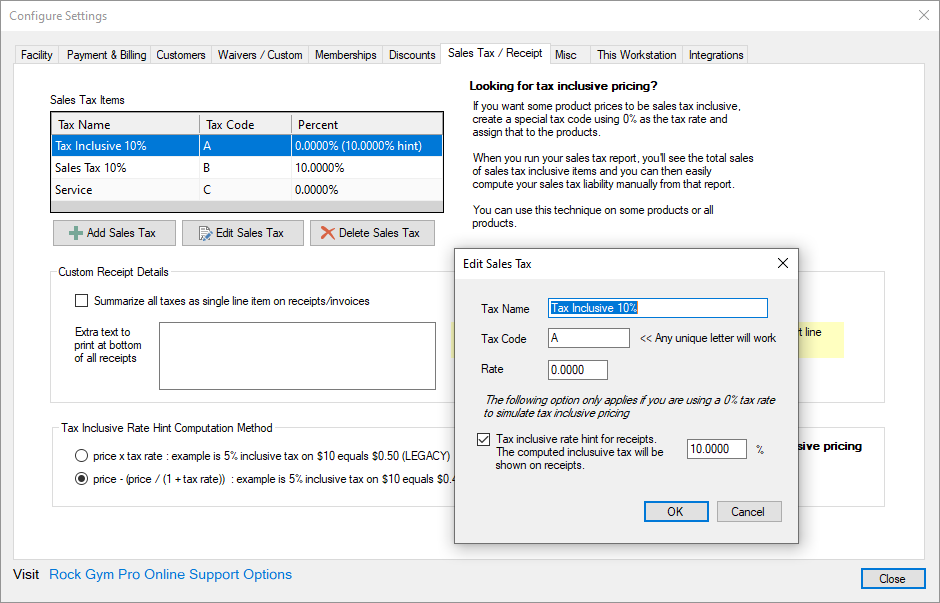 Note: Tax inclusive settings do not collect sales tax. This setting simply allows for the reporting of tax-inclusive items.