Updated: November 30, 2020


When using X-Web/OpenEdge for billing or Point of Sale, there are two ways credit card information can be entered.
Using the XPressLink software provided by OpenEdge (Recommended)
This software interacts with your electronic reader.
>>More details


Entering Card Data Manually
Referred to as "Manual Card Entry" in the configuration screen(s).
Data Entry > Manage > Settings > Payment & Billing > Payment Gateways




Billing Credit Card Screen




Point of Sale Screen




If you are using Manual Card Entry, make sure the new option setting, "Region", is correct. This is required to process cards manually.

Note: For existing customers: If you are currently using the capture method of "Magnetic Stripe Reader" or "XWeb EMV via HPF", you will still have access to these options in addition to the new Manual Card Entry option. This will be shown under the name of "PayFields webform". However, RGP strongly recommends using either XpressLink or Manual Card Entry (PayFields webform).



Billing Credit Card Screen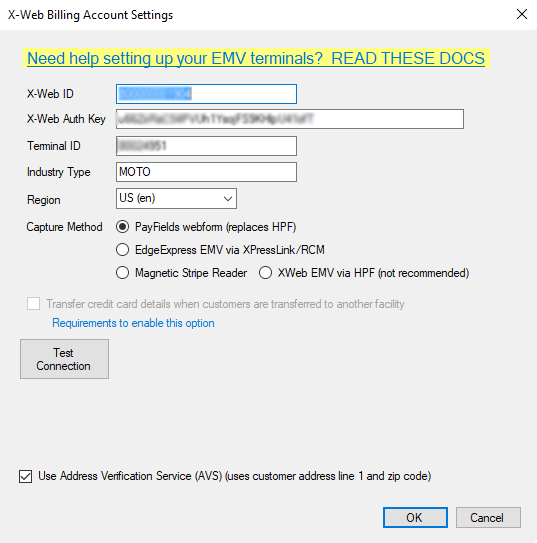 Point of Sale Screen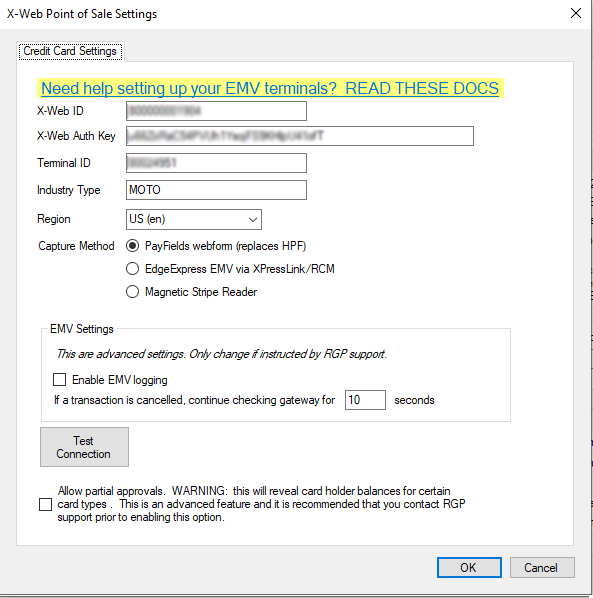 Manual Card Entry when entering credit card information for a customer.

In Data Entry, find a Customer and click Edit. Under the EFT/Billing tab is an option to 'Change Card'.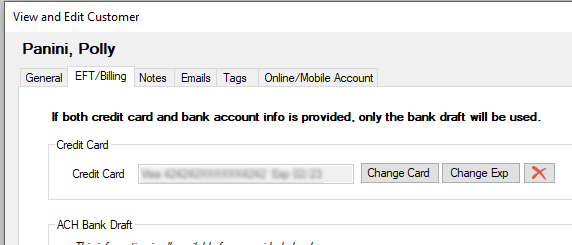 This will bring up the form allowing you to type in the card number, expiration date, and CVV verification code.

Clicking Submit will process the data and the window will close with a success message.
Be sure to click OK to close the customer information window. This will save the card information you just entered.
Manual Card entry in Point of Sale
When making an invoice payment (or refund), select the Credit Card option for payment and the resulting dialog will show the same form, letting you enter in card data.

If your invoice is actually a refund instead of a sale, you may notice a slightly longer processing time after entering card data. This is expected behavior.