If you are on a Premium Paid Plan, you can use the RGP Calendar to manage the number of people at your facility at a given time. The Calendar tool gives you the flexibility to:
Create customized reservation time slots that your customers can book online

Limit capacity of participants for time slots and limit when customers can book online

Create different pricing rules based on participant types

Present reservation time slots for different areas of your facility (e.g., top rope vs bouldering areas)

Allow your customers to see number of reservation slots available
* Premium plan is required. Contact RGP Support to upgrade.

23 Minute Overview/Set Up Video



How To Set It Up:

1. From the main calendar window, click Manage Schedule and then Schedules.


2. Click on the Add button to create a Top Level Category for the the Time Slot Offering
(Note: Do not add a subcategory to your Master Calendar list.)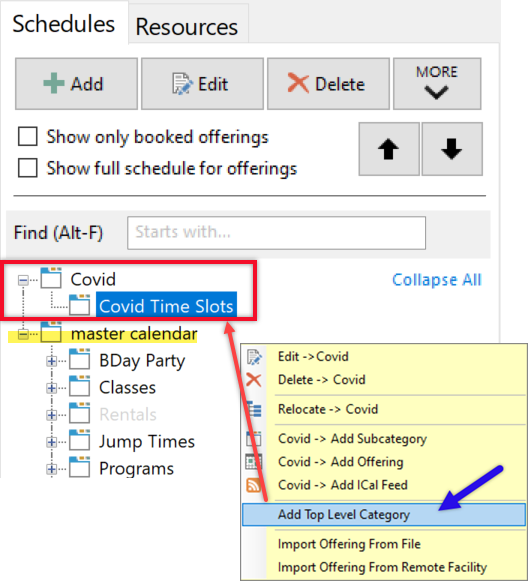 3. Create an Offering
Create an Offering with Gym Hours as the required Resource. This Resource can have a max participant count based on your local jurisdiction's COVID-19 gathering restrictions.

In the example below, there is a maximum capacity of 100 participants during the 2-hour slot.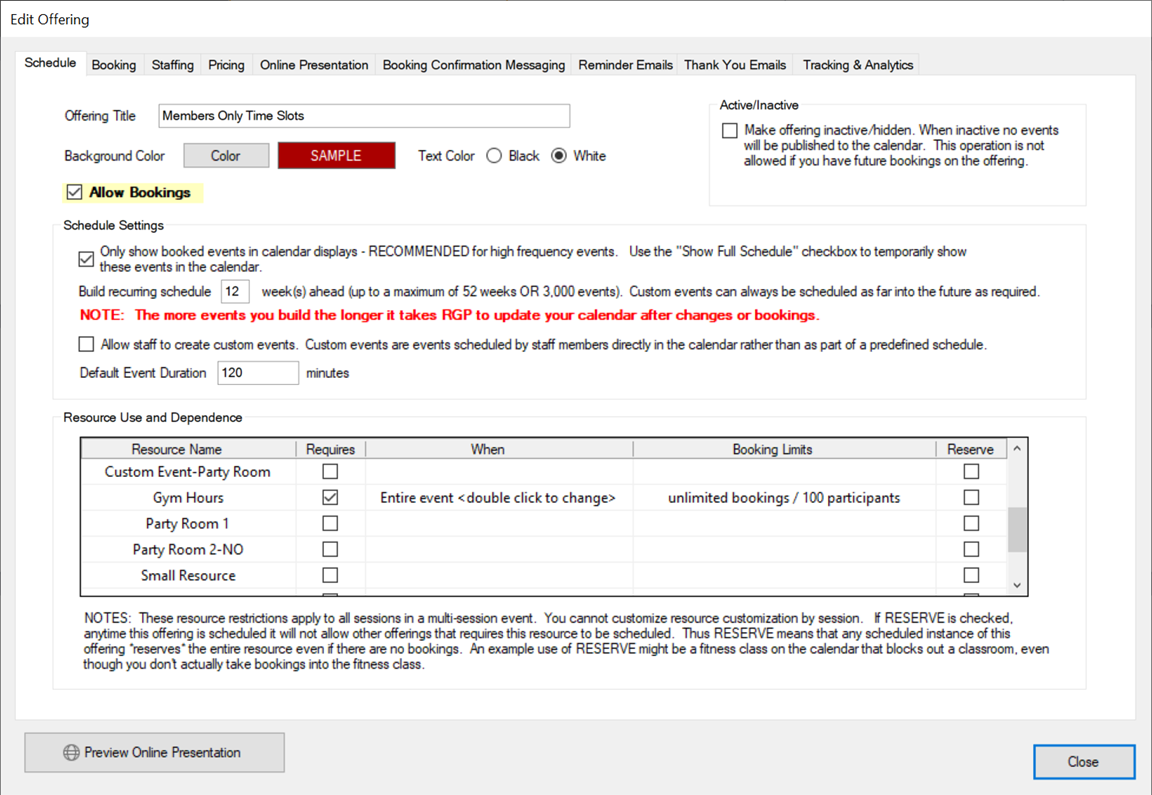 4. Booking Tab
Add your Participant Type with min/max values, along with any Participant Level questions.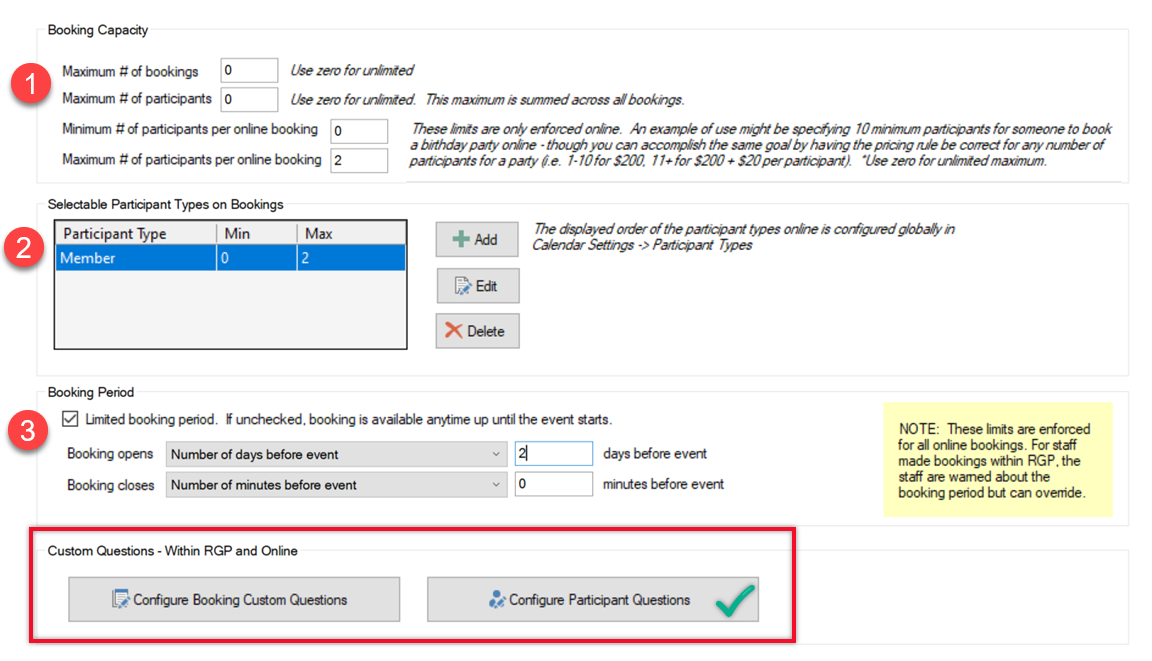 5. Pricing Tab:
If you're creating a Time Slot for members, you do not need to add a price for the reservation. If you are creating a Time Slot for drop-ins, you can configure your pricing rules.

6. Configure Remaining Tabs
The remaining tabs can be configured to your specifications: Web Widget, Booking Confirmation, Reservation Reminders, Thank you Emails.
Below is an example of how Onsight Climbing in Tennessee uses the Calendar for reserving 2-hour time slots on their website.