On-screen terminal tipping is now available with the integrated Stripe Terminals!
Please note before proceeding your RGP database needs to be on RGP version 134201 or later.
This feature is currently in beta testing with a general release scheduled for mid-October 2023. If you would like access to the beta version please reach out to support@rockgympro.com
--------------------------------------------------------------------------------------------------------
Setting up a terminal to accept tips
You can set up on-screen terminal tips at just one of your terminals, all of them, or none of them. For example, some facilities may want to enable tip prompts at a cafe register, or the register they use for checking out parties and groups, but not enable it at their front desk registers. It's completely customizable and each facility will use this in a different way.
If you are already using the Stripe terminals at your location you will need to re-register the terminal in the payments dashboard (after installing version 134201) to enable this feature using the steps below.
If you are registering a brand-new Stripe terminal, the registration code will be displayed as part of the power-on process.
If you are enabling on-screen tipping on an existing terminal, you'll swipe right on the terminal screen to go into the terminal settings. The Admin PIN is 07139.


Then navigate to Generate pairing code.

Once you have the pairing code, log into payments.rockgympro.com
Navigate to the Terminal Tab.
Click Register Terminal.

Enter the Registration Code from the terminal settings.
Label the terminal (e.g., Front Desk, Café, etc.)
For On Terminal Tipping select Enabled from the drop-down menu.
Once registered, that specific terminal will show the tip option before charging the total.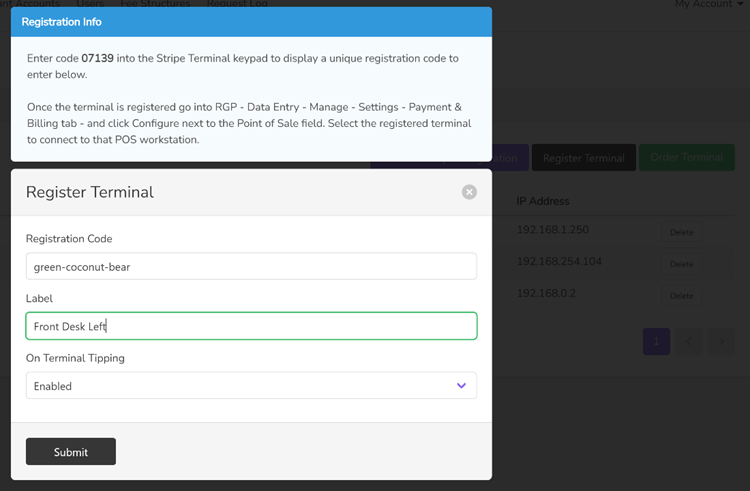 Also, in the Terminal tab you can customize the tip amount configuration. By default, these are the settings. You can adjust them as needed to fit your specifications. In addition to these, there will be a default No Tip option customers can select as well.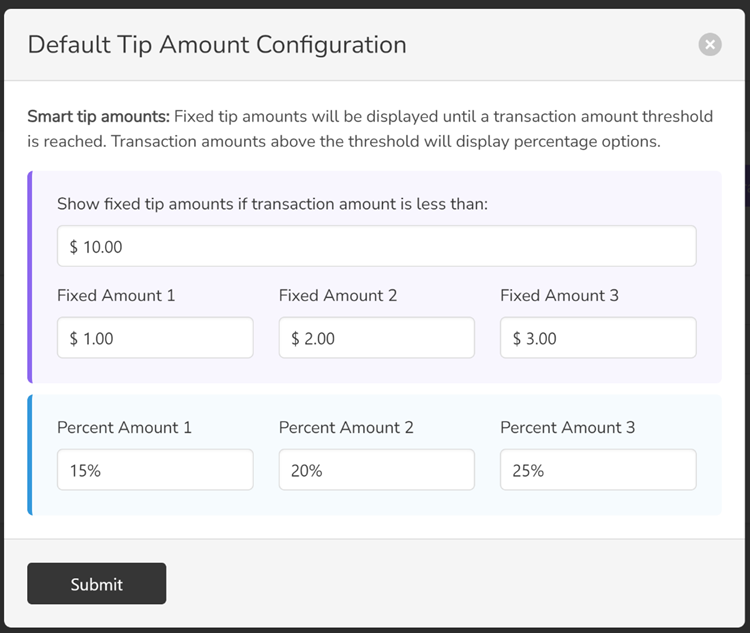 New POS Flow:
For RGP Workstations that have a connected terminal that is registered with on-terminal tipping enabled when the staff clicks Tender at the POS, RGP will send the total to the connected Stripe Terminal. The customer will see the tip option with the tip amount configuration you have set on the terminal screen.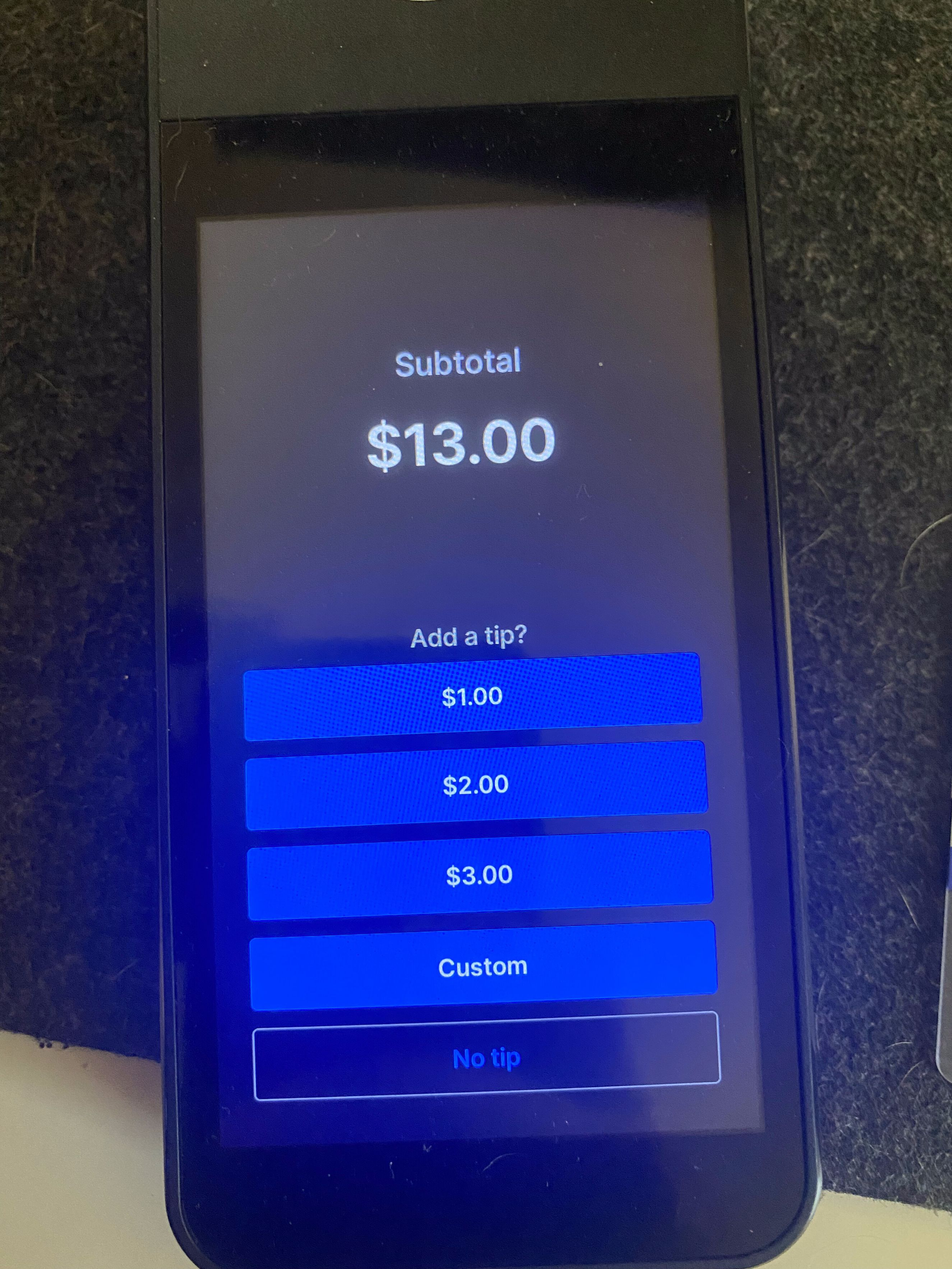 If the customer leaves a tip, the amount will then be reported to RGP and recorded on the invoice on the customer record.
Reporting Tips:
There is a new RGP General Report – Tips Collected at Terminal to report the tips collected.
(Data Entry - Reporting - General Reports - Tips Collected at POS Terminal)
How facilities payout tips will vary from business to business - Options to Distribute Tips Collected at Terminal
Please note, that RGP is not liable/responsible for how you chose to distribute/handle the integrated tips.