If you've recently switched to Stripe Custom from Stripe Standard and need to process a refund for a payment that was made on Stripe Standard, please scroll to the bottom of this article.
Refund Anonymous Stripe Custom Invoices through POS:
If the invoice was rung up as an anonymous sale you will now be able to refund through the POS with the same actions. You can go to POS History and click Refund Invoice and Stripe Payment. This will return the full amount to the original payment method used for the invoice.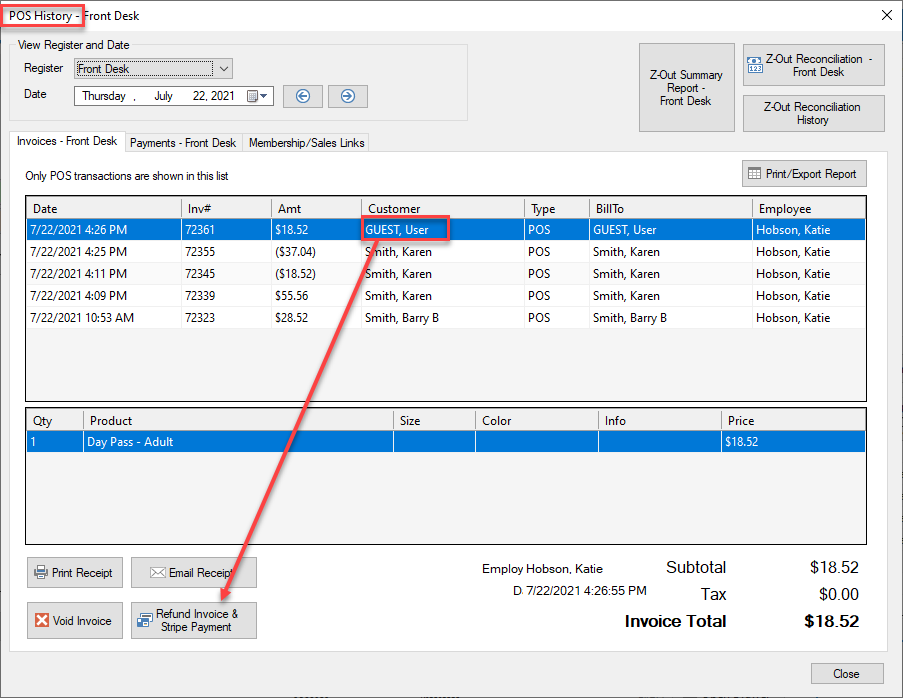 Or you can do a partial refund for anonymous users.
1) Assign to Anonymous.
2) Ring up items to refund – click Return.
3) Tender Transaction
4) Select Credit Card
5) Be very careful that you select the correct invoice to refund – double check the card type used and confirm the date/time the original purchase was made.
6) Click Refund on Invoice
7) Click OK to complete refund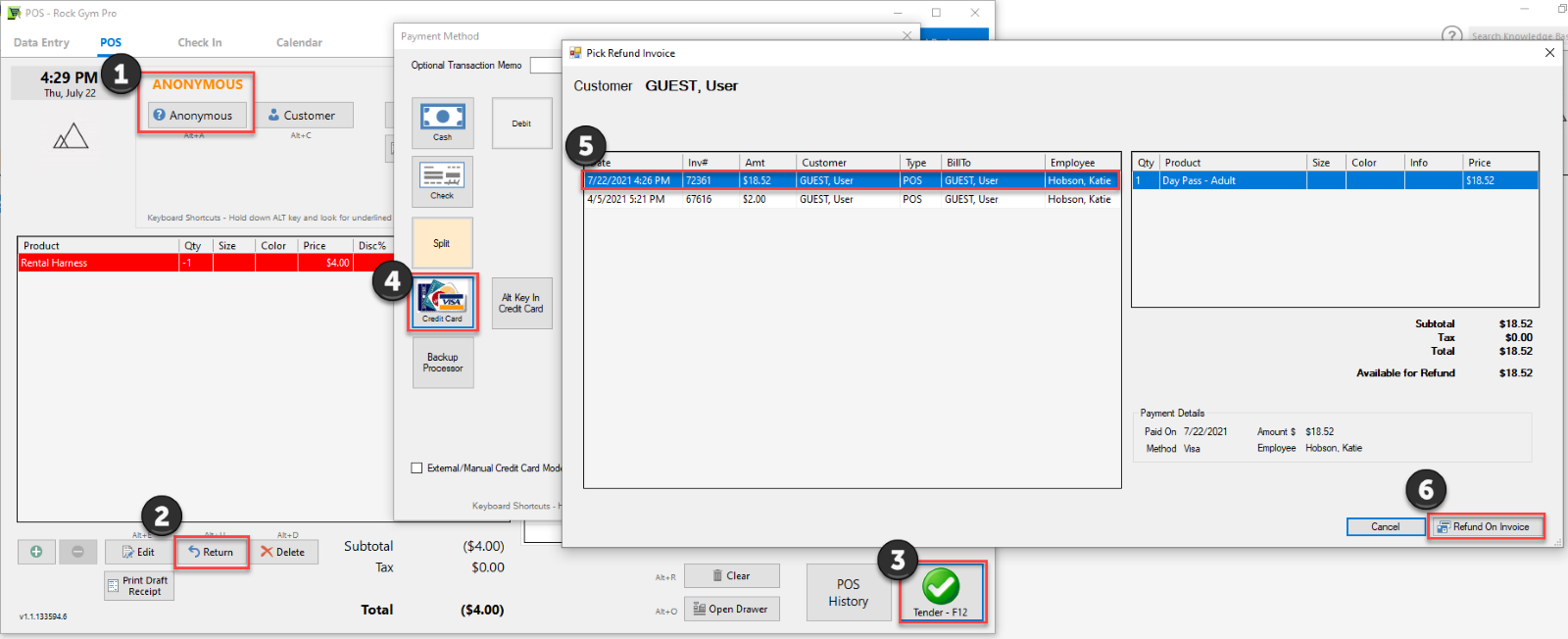 The remaining balance can be refunded in a separate transaction in the future, but you cannot refund MORE than the original invoice. If you attempt to refund more than the total original invoice, you will not be able to. You will get an alert and will not be able to refund more than the remaining Available for Refund amount.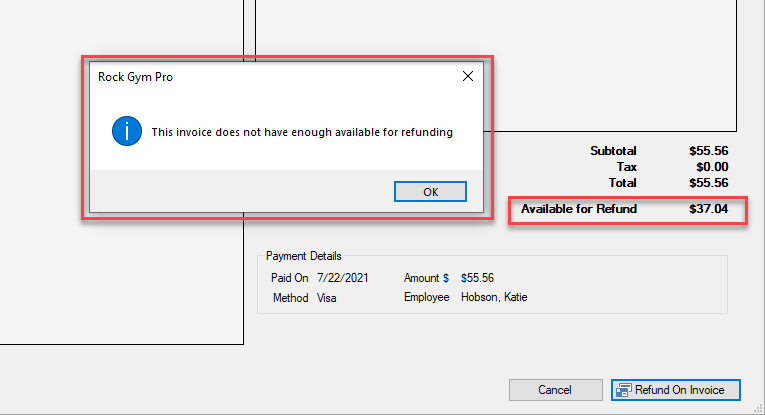 Refund a Stripe Standard Payment After Switching to Stripe Custom
If you've recently switched to Stripe Custom, there may be a time period where Stripe refunds from the Stripe Standard account will need to be refunded manually through the Stripe Standard dashboard. These would typically be for deposits and/or payments for events in the future that get canceled; this should only be an issue for a few weeks during the transition time.