Refund Partial Stripe Custom Invoice through POS
If someone needs a partial refund for a Stripe Custom payment you can now do that in the POS module. Assign the transaction to the customer who originally purchased the product (i.e., if it was Mom who purchased for child ring up under Mom's name. If it was an anonymous sale ring it up as an anonymous sale here too). Ring up the product that needs to be returned – click Return. Then click Tender.
When you click the Credit Card it will open the attached customer's Invoice/Payment history and you can select the invoice to partially refund.
Example: If Karen Smith purchased 3 day passes and one of her kids got injured and cannot participate you can refund one of the day passes at the POS.
Assign transaction to Karen Smith – Ring up 1 of the day passes mark it as a return. Click Tender transaction, click credit card and select the Invoice that has the original purchase. Be sure to select the correct invoice so the refund is returned to the original payment method used. Click Refund on Invoice. Then click OK to complete the refund. Stripe will refund the day pass amount to the card used in the original transaction and will create a new invoice on the customer's account with the refunded amount.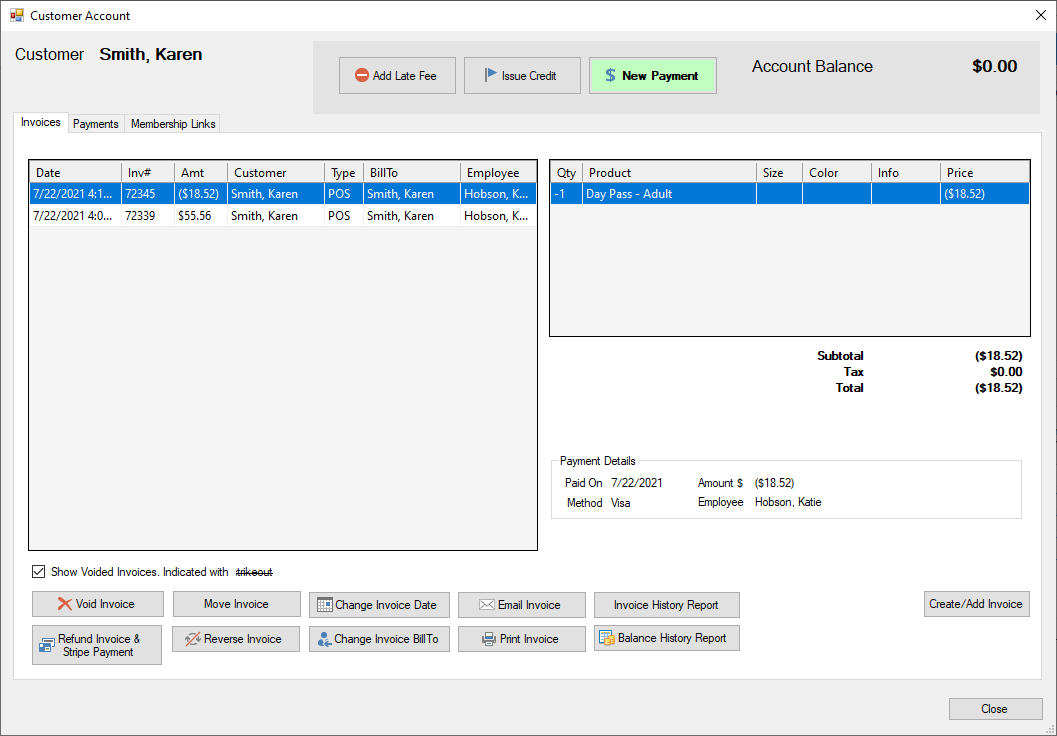 The remaining balance can be refunded in a separate transaction in the future, but you cannot refund MORE than the original invoice. So, in this example we can refund the 2 additional day passes, but nothing more than the $37.04 remaining invoice balance. If I try to refund the total original invoice, I will not be able to. If I try to refund MORE than the remaining refund balance, I will get an alert and will not be able to refund.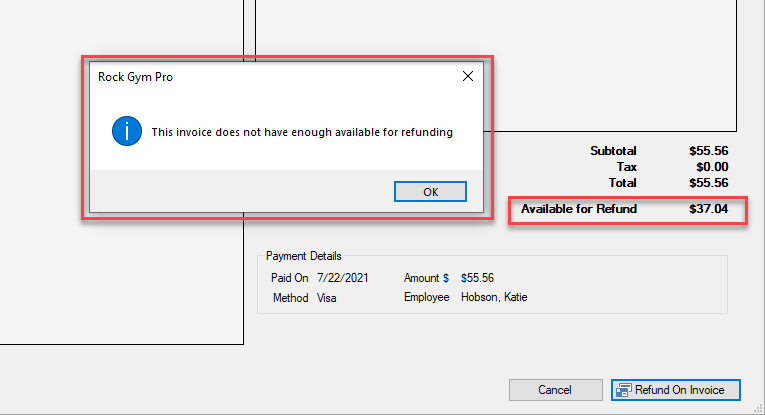 Related Articles:
Stripe Custom & Stripe Terminal Refunds
Stripe Custom & Stripe Terminal Annonymous Refunds